NACCU Speedy Benchmark: Who approves photos submitted online?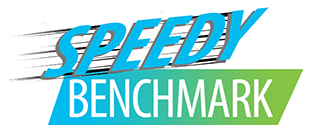 The Speedy Benchmark is brought to you by the NACCU Technology Research Committee. This quick, one-question survey is designed to collect data that is important to our institutional or corporate members. The information learned will help guide future NACCU activities.
The previous Speedy Benchmark pop-survey did a deeper dive into how your campus allows submission of a photo online, and who approves the photo. Thanks to all who took the time to share with us. Here is what we learned.
Of the 144 responses to "Who can submit a photo online?":
A majority (67) institutions allow only a known community member (students, faculty, staff, other) with authentication.

39 institutions allow only students to submit online photos.

38 institutions don't use online photo submission.
There were 118 responses to the follow-up question, "Who approves the photo?":
An overwhelming majority (111) responded that the ID Card Office approves the photo.

Only three institutions have some other campus group approve the photo.

Three respondents reported that the system they use has the ability to approve based on policy rules.

One institution shared that no one approves the photo; all photos are automatically accepted.
---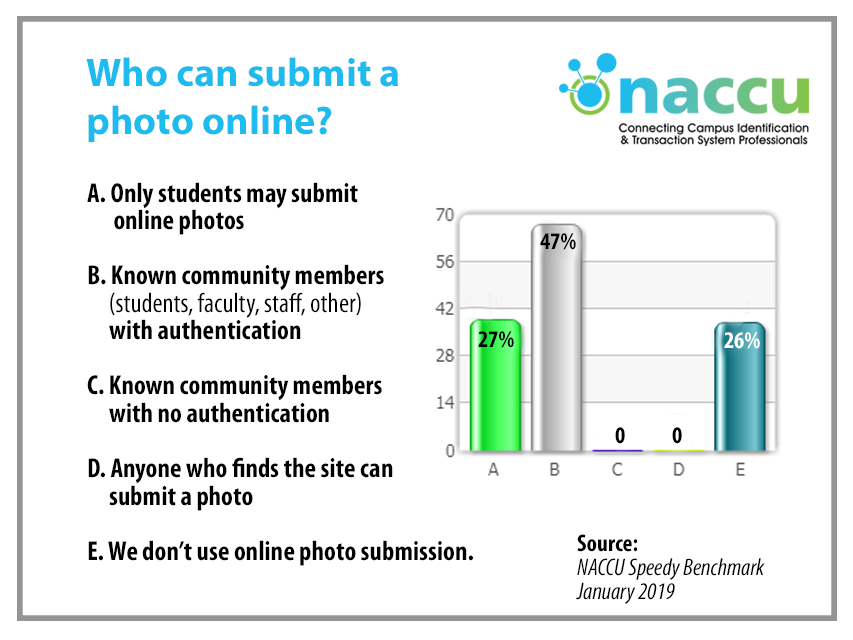 ---
Why did we want to ask this question?
This information helps us build knowledge so that when we are designing content, we are able to meet our members where they are and provide resources. As a result of the frequency of this topic on the NACCU listserv and inquiries following this Speedy Benchmark, NACCU has added fields related to Online Photo Submission to the next update of the online NACCU Campus Profile.
The next Speedy Benchmark from the NACCU Technology Research Committee inquires about Residence Hall Electronic Locks. Please take a few seconds to complete this one-question survey!
The primary representatives at all member schools have received a link to respond to the next Speedy Benchmark survey inquiring whether your school has electronic locks on individual residence hall rooms. Please encourage them to participate.