Affiliates & Partners
NACCU works closely with affiliates and partner organizations to further the mission of enhancing campus identification and transaction systems. These partnerships allow us to bring additional resources and expertise to our members. Through collaboration with these organizations, NACCU is able to offer an even more comprehensive range of resources and opportunities to our members, helping them stay at the forefront of the industry.
---

NACCU became a member organization of the Council for the Advancement for Standards in Higher Education (CAS) in 2020. CAS provides a consensus-oriented, collaborative approach to the development of standards and self-assessment guides in 45 program areas which are designed to be achievable by any program or service at any type of institution.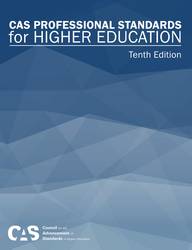 CAS Professional Standards for
Higher Education (10th Edition)
---
CampusID News

NACCU is proud to have a strong partnership with AVISIAN, publishers of Campus ID News, the premier source for news within the campus card industry.
AVISIAN Publishing produces a suite of industry-defining publications covering the major vertical markets of identification technology.
Your subscription to the weekly CampusID News email is included as a benefit of NACCU membership.
To read Campus ID News online, visit www.campusidnews.com,
---
ECCA
NACCU is proud to have a strong partnership and friendship with ECCA, the European Campus Card Association.
ECCA's mission is to assist education institutions in the Member States of the European Union and other European Countries to implement secure ID Credentials that will facilitate the operation of campus card programmes and enable information exchange between institutions.
This will be achieved by developing European standards where appropriate and by acting as a forum for interaction, networking and developing partnerships between the institutions and the campus card transaction industry.
To learn more about ECCA and their upcoming events, visit https://www.ecca.eu.
ECCA News:
ECCA Publishes Marketing Research Survey for Student eID Initiative January 2020
ECCA October Newsletter - European Campus Card Association October 2019
Sinead Nealon appointed as Executive Director of ECCA January 2018
NACCU 2017-2018 Board President Ken Boyer and ECCA Executive Director Sinead Nealon at the Annual ECCA Conference