About NACCU
About NACCU
NACCU was founded in 1993, and is the only member association dedicated to serving professionals who manage campus identification programs on higher education campuses. Its knowledgeable and friendly community of campus professionals are passionate about doing the best for their campuses and the students and staff they serve, making NACCU an invaluable resource for unlocking the potential of the campus card.
The campus card plays a vital role in the higher education experience, providing students, staff, and faculty with access to many campus services, including dining and meal plans, housing and dorm access, event tickets, transportation, and more. The implementation of mobile credentials and digital IDs means that the identification credential can now meet students where they are in their digital world. Members of the NACCU community benefit from networking opportunities, partnerships, leveraging technology, problem-solving, insight sharing, and professional development, as well as a range of high-quality educational programs, resources, services, and tools. NACCU membership is open to all colleges, universities, secondary institutions, and companies that are involved with the campus identification credential market.
If your card program is facing challenges such as buy-in from upper administration, funding, outdated technology, or limited access to information and expertise, NACCU's community of identification professionals can help. By joining NACCU, you can learn from other campuses about how to replicate their successes, upgrade or integrate your current technology, and use the latest data-based decisions to provide students with the best possible experience. The future of the identification credential is limitless, as new technologies continue to transform the student experience, and NACCU is at the forefront of these advancements, helping its members stay ahead of the curve. Join NACCU today and unlock the potential of your campus card program.
Guiding Principles
VISION STATEMENT
To enhance the campus experience at all colleges and universities.
VALUE PROPOSITION
NACCU connects campus identification and transaction system professionals with resources to streamline operations and enhance the campus experience.
---
Policies
---
Association Documents
---
Publication Resources
NACCU PowerPoint Templates (.ppt)
The NACCU PowerPoint template is a three slide template that can be used for presenting NACCU information. The template is branded with NACCU colors and logos and includes a title slide, content slide, and presentation conclusion slide.
NACCU Case Study Template (.doc) The NACCU case study template is a one page Word document to help guide NACCU members in the creation of brief case studies focusing on a particular industry topic. If you have an idea for a case study, please share it. Send your idea, or a draft case study, to our Member Experience and Education Director, Jorrun Liston (jorrun@naccu.org).
---
NACCU Membership Badge
Show the world that you're a proud member of NACCU by downloading this NACCU membership badge and displaying it prominently on your institution's website. Link the image to www.naccu.org.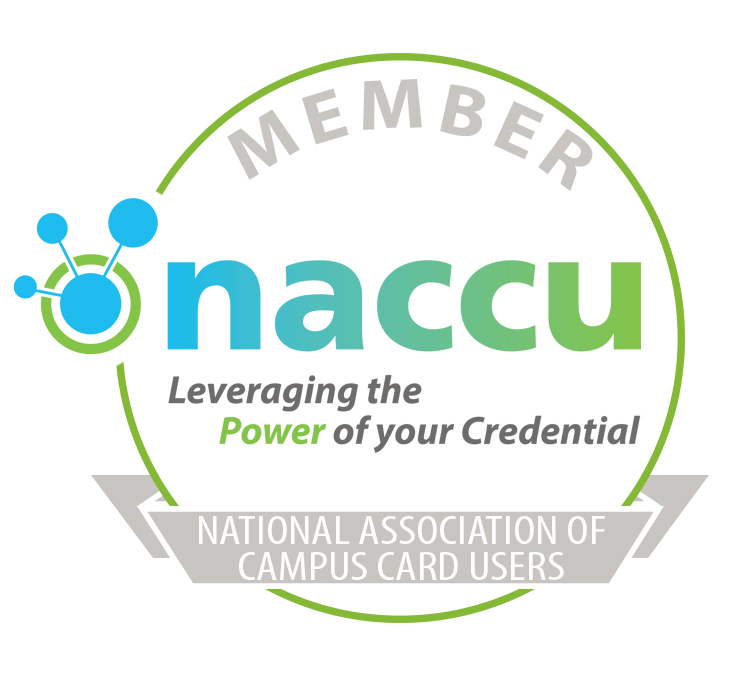 ---
NACCU Logos
Please refer to style guide for logo usage guidelines.
NACCU Logo - RGB .jpg (for online usage)
NACCU Logo - RGB Transparent background.png (300 dpi for print usage)
NACCU Logo - RGB Transparent background.png (for online usage)
If you require a specific size or format, please email Crystal Bazarnic, Marketing and Communications Manager, at crystal@naccu.org.