About NACCU
About NACCU
As the only association that specializes in the campus identification credential and transaction industry serving the national and international campus card community, NACCU is dedicated to high quality educational programs, resources, services, and tools. The NACCU community offers its members networking, partnerships, leveraging technology, problem-solving, insight sharing, and professional development.
The National Association of Campus Card Users (NACCU) was formed in 1993. NACCU membership is open to all colleges, universities, secondary institutions and companies that are involved with the campus identification credential market.
Guiding Principles
VISION STATEMENT
NACCU serves as the recognized leader in campus identification and transaction systems in higher education for providing knowledge, ideas and resources to enable higher education professionals to manage the campus experience.
VALUE PROPOSITION
NACCU provides members access to a network of campus identification and transaction system resources to integrate and streamline campus operations, and enhance the student experience.
---
NACCU Strategic Priorities - PDF
Updated April 2022
---
Policies
---
Association Documents
---
Publication Resources
NACCU Style Guide (PDF) The NACCU style guide is for anyone who is creating publications for or about NACCU. The guide includes directions for the use of our brand identity graphics as well as language style guidelines.
NACCU PowerPoint Templates (.ppt)
The NACCU PowerPoint template is a three slide template that can be used for presenting NACCU information. The template is branded with NACCU colors and logos and includes a title slide, content slide, and presentation conclusion slide.
NACCU Case Study Template (.doc) The NACCU case study template is a one page Word document to help guide NACCU members in the creation of brief case studies focusing on a particular industry topic. If you have an idea for a case study, please share it. Send your idea, or a draft case study, to our education director, Jorrun Liston (jorrun@naccu.org).
---
NACCU Membership Badge
Show the world that you're a proud member of NACCU by downloading this NACCU membership badge and displaying it prominently on your institution's website. Link the image to www.naccu.org.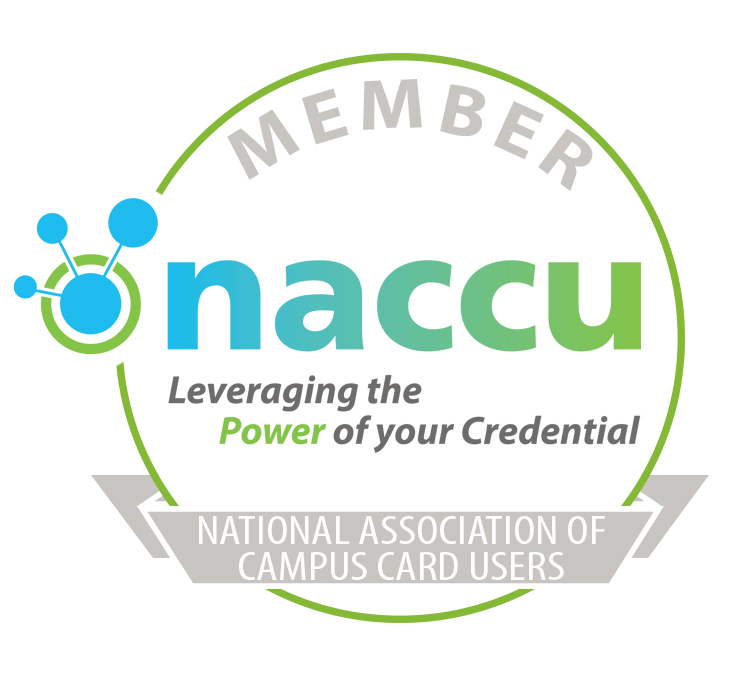 ---
NACCU Logos
Please refer to style guide for logo usage guidelines.
NACCU Logo - RGB .jpg (for online usage)
NACCU Logo - RGB Transparent background.png (300 dpi for print usage)
NACCU Logo - RGB Transparent background.png (for online usage)
If you require a specific size or format, please email Crystal Bazarnic, Marketing and Communications Manager, at crystal@naccu.org.