NACCU J. Paul Melanson Award
---

---
About the

J. Paul Melanson Award
The J. Paul Melanson Award is named in honor of one of the founders of the National Association of Campus Card Users.

This premier award is given to members of the college and university community and campus card corporate members who have spurred the growth of the campus card industry, been pioneers in campus cards, significantly and freely helped NACCU members to implement or advance systems on their campuses, or been instrumental in the growth and stability of NACCU.

Nominees and recipients will be identified by the NACCU Board of Directors at their discretion.
---
NACCU J. Paul Melanson Award Recipients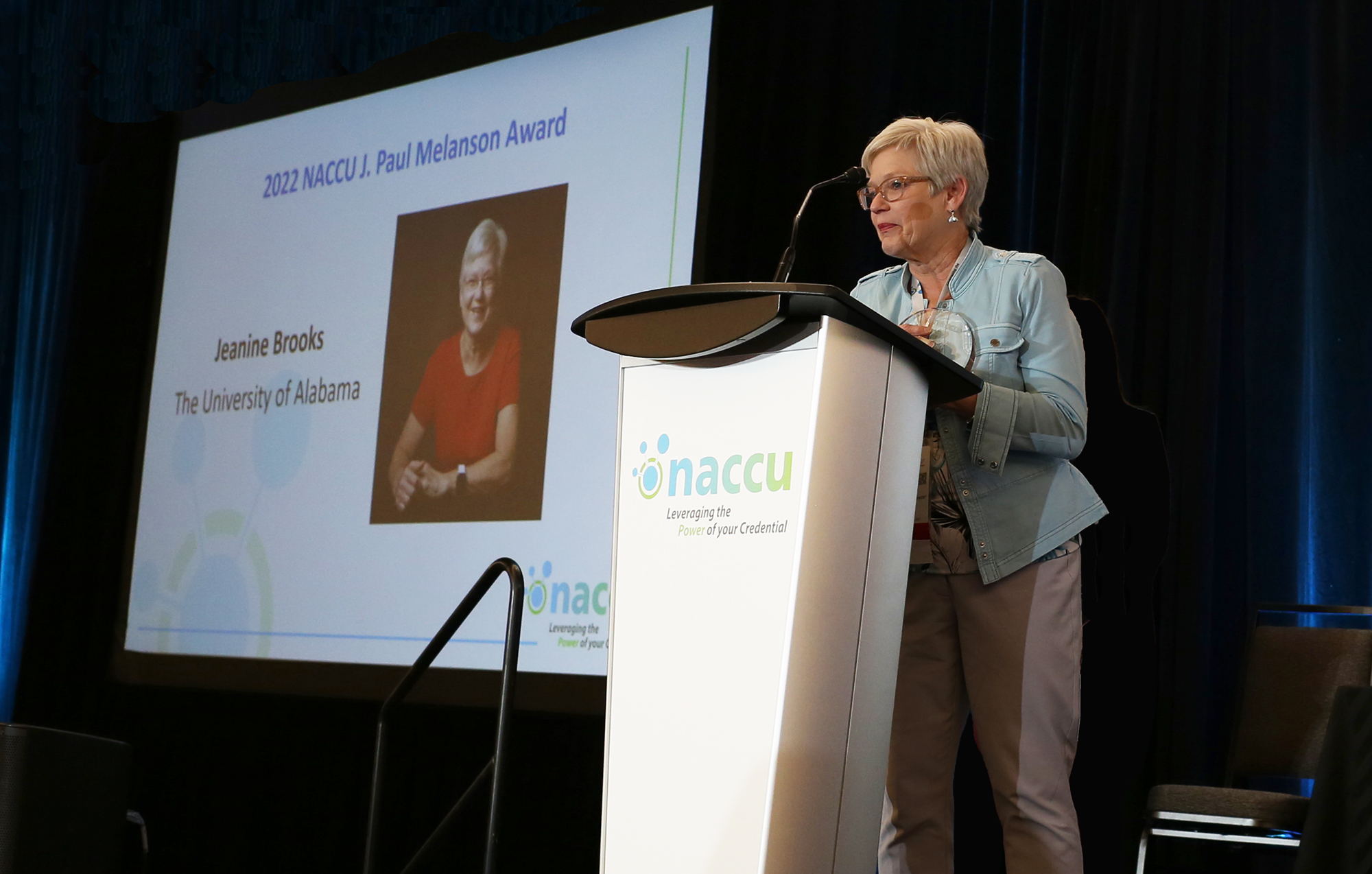 Jeanine Brooks

The University of Alabama
2022 recipient of the NACCU J. Paul Melanson Award
Jeanine has greatly impacted our industry by working on ideas, concepts, and direction to drive home the necessity of the development of a mobile credential. She spent countless hours working with colleagues on internal development, scripting, testing, and programming all to make this possible. In 2018, the University of Alabama was one of the first universities in the world to create a completely digital campus credential for Apple products. MORE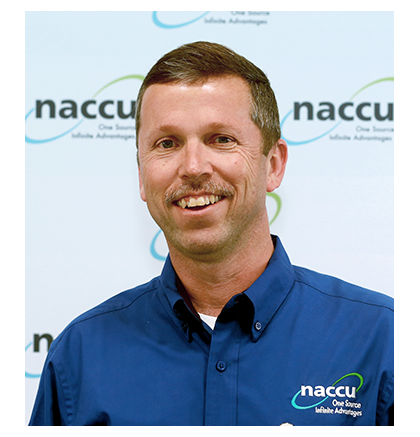 Ken Boyer

Mercer University
2021 recipient of the NACCU J. Paul Melanson Award
When the Board gathered to discuss the award this year, multiple Board members submitted Ken's name. He is a pillar of the NACCU community, always stepping up to work with new initiatives, and supporting all things NACCU. He continues to be the strong servant leader who puts everyone else in a positive light, encouraging growth for others. Not only has he served on numerous NACCU committees, on the Board of Directors AND as NACCU President, he recently served as Conference Committee Chair for the virtual NACCU 2021 Annual Conference. MORE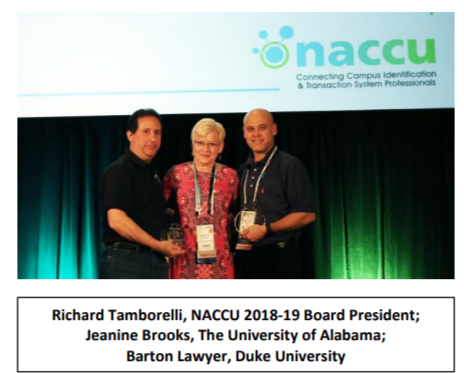 Duke University & The University of Alabama
2019 recipients of the NACCU J. Paul Melanson Award
NACCU's J. Paul Melanson award is presented in 2019 to two schools that have worked tirelessly to advance the development of a mobile credential that dropped to the Apple Wallet – clearly, an industry game-changer. These schools pushed the envelope to make implementation of this technology possible, from ideas, concepts, and direction, to internal campus development and scripting, to hands-on testing and programming. MORE
2016: John Beckwith
2007: Lowell Adkins
2001: Tom Bell
2001: Bill Norwood
2001: Joe Pietrantoni
1998: Mel Blackburn
1996: Paul Melanson
---