Summer projects underway on member campuses. Share yours!
Summer projects underway on member campuses. Share yours!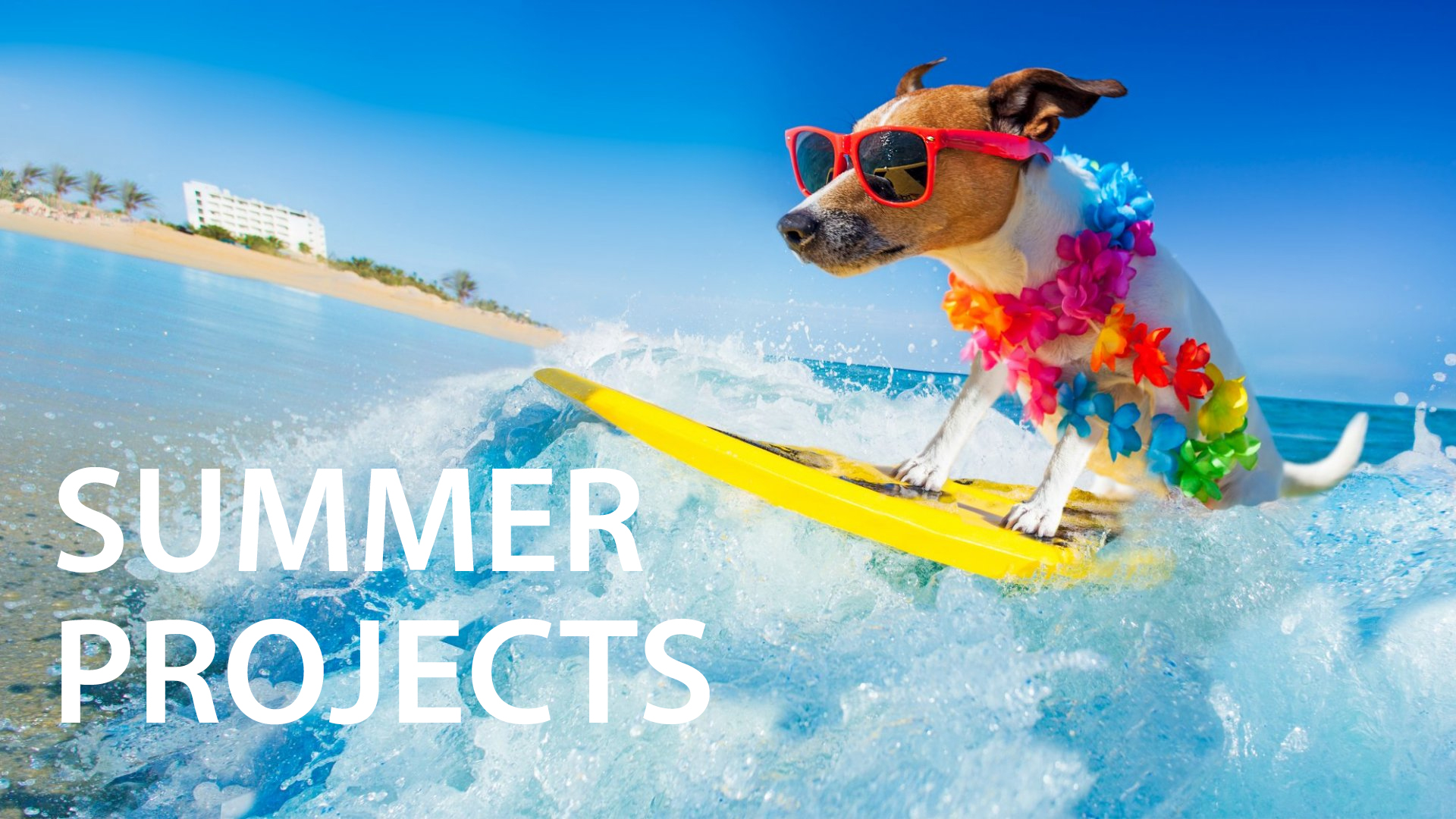 NACCU members are busy with their summer projects! It goes to show that our members are always looking to innovate and streamline operations in an effort to best serve their campuses. Well done!
Do you want to share what's happening at your institution? Check your inbox for an email from NACCU sent on July 14!
Here's what we've learned so far:

Myron Esterson, Towson University
We're adding food ordering kiosks and kitchen display systems to multiple dining facilities and rolling out our Virtual ID.
Jodie Lowe, University of Sydney
We're replacing our card management system and working on introducing a digital credential.
Ann Marie Powell, American University
We are working on the Card Transaction System Change and dining venue upgrades.
Mindy Bartholomew, California State Polytechnic University-Pomona
We're undergoing a Card Office "Facelift", installing new equipment, creating new Policies and Procedures.
Christina Mosakowski, University of Nevada-Las Vegas
We will be preprinting all RebelCards where students submitted their photos online. They will be able to skip the line and pick their card up at a location I have reserved away from the office traffic. I'm hopeful that will reduce the line for the front office.
Emily Dieker, George Washington University
We're remapping our access locations and prepping for fall by printing cards for new students.
Sara Featherlin, University of Illinois-Springfield
We're potentially getting new copiers and hiring a new staff member.
Joshua Bodnar, The Ohio State University
We're beginning to plan for a transition to contactless and mobile as well as the merging of the Medical Center into our campus ID card program from a standalone badging program.
Kendell Rohrbach, South Dakota State University
We're switching Dining providers.
Elizabeth Pflugler, Kutztown University
We will be adding parking permits for processing and distribution for faculty, staff, students and guests to the KU Card Office.
Lynn Ernsting, Seattle Pacific University
We've got staffing changes, technology improvements, new programs launching and continue to weather ongoing challenges due to COVID.
Gabe Gerber, University of North Carolina-Charlotte
We're launching a Mobile ID.
Tammy Olp, University of Wisconsin-Green Bay
We're rolling out Transact eAccounts, Online Photo, Instant ID, StarRez, and new registers using CloudPOS.
Jorge Martinez, University of California-Berkeley
1. Transitioning to CBORD's UGryd transaction management platform for the merchant program. 2. Project initiation for transition from IDWorks to InstantID 3. Expanding remote card distribution partnerships across the graduate division.
Deborah Nightingale, Liberty University
We are in the implementation phase for mobile Spring 2023 -- updating field hardware firmware; updating vending & HID readers upgrade TruCredential 7.9 to Instant ID 8.4 improvements to on-boarding/training procedures & policies.
Ricardo Portalatin, University of Maine
We're launching our Mobile Credential.
Ryan Harms, Yavapai College
We are working on mobile ordering implementation and developing business processes for departments that still require physical IDs.
Susan Hornung, Carroll University
We're streamlining/improving our camp card process.
David Halbach, University of Wisconsin-Whitewater
1. Migrating card transaction system to vendor's cloud (Transact). 2. Upgrading to new ID card printing software and printers. 3. Replacing "end-of-support" cash registers. 4. Planning for mobile ordering for mid-fall implementation.
Andrew Torres, University of California-Los Angeles
We're migrating to Instant ID as well as card production for all new incoming students, roughly 15-20K students.
Jennifer Kraus-Smith, Washington University in St. Louis
We are in the midst of a software upgrade and the installation of new computers. We're also re-doing all our on-line forms and created a new campus card application process for students.
Daniel Miller, William Rainey Harper College
We are replacing our current ID Card software and reorganizing our current department staffing structure.
Abdelmoneim Osman, Northeastern University
We upgraded CS Gold system to version 8 and we're adding a new institution to our CS Gold system from another state in the West.
Sarah Persinger, Miami University of Ohio
We're focused on the implementation of Mobile Credentials for our ID Card community (faculty, staff, and students).
Katie Gense, Sam Houston State University
We're developing a Mobile Credential Proposal.
Monica Seko, DeSales University
We're changing ID cards from Prox to NFC chip and redesigning the ID card itself through marketing. Soon creating a video about the new process!
Dennis Schumacher, Illinois College
We are redesigning our student ID and working on updates to some card access door hardware.
Brendan Humphrey, Trent University
New front desk for the card office, Upgrading our outdate database to a SQL database, Bringing in Cloudcard as a new photo submission program. Automate our card record database upload so it is more accurate
Cindy Vetter, University of Northern Colorado
We are starting our Campus Card Roadmap discussions to determine what our next path will be - chip, biometrics or mobile. Have started meetings with stakeholders and project will be ongoing for quite some time.
Jennifer McNeill, University of Alberta
We are installing additional access control locations. Moving "card" laundry to mobile app ONEcard system upgrade. Working through process for new integration software Pre-printing 12,000 cards. Updating general contracts AND....... God willing, a vacation.
Richard Wynn, Georgia Southern University
We are rolling out a Mobile Credential and Instant ID.
Kim Wermers, Dakota State University
We are working on the Mobile Credential and transitioning to Cloud POS registers.
Jennifer McDonald, Georgian College
We are preparing for return to campus in the fall. Completing outstanding tasks from moving to hosted. Preparing for mobile project.
Anthony Condo, Swarthmore College
We are launching mobile credentials.
Jessica Bender, Palm Beach State College
We're re-opening of food service and moving our office.