We discontinued our campus cash program, and the world didn't end
Date posted
January 6, 2023
Positive IDentity Blog:
We discontinued our campus cash program, and the world didn't end
Contributed by Joann Wright, Texas Tech University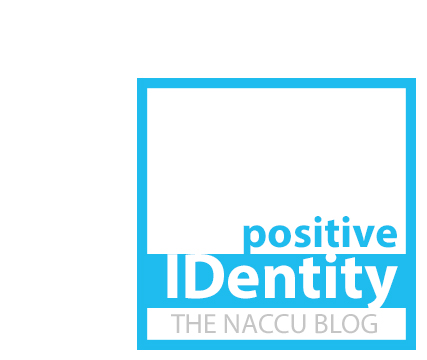 From my earliest days in the Texas Tech University ID Office, our campus cash, RaiderCash, was a bedrock to our program. We regularly encouraged everyone to make deposits to their RaiderCash account and use it on campus for everything from laundry to buying snacks to purchasing textbooks in the campus bookstore. We were able to offer our community a way to purchase services and sundries when they had no other means of payment, as well as generate some income from allowing other offices around campus to accept RaiderCash as a form of payment. When a parent called frantically saying their child had no money but needed to purchase textbooks, we'd instruct them to make an online deposit. When an employee needed to make copies in the library or buy a snack from the campus convenience store, we'd gladly help them with their deposit. The program made sense. We're a one card campus and patrons could use one card for literally everything!
Over the years, fewer and fewer locations on campus accepted RaiderCash. Laundry became included in housing fees, our dining office switched one-card platforms and the new technology no longer accepted this plan. We also participated in the UGryd program to allow off campus locations to accept our campus cash, but for some reason that was never successful in our neck of the woods. During our participation with UGryd, only 10 locations participated, never at the same time, and when we eliminated RaiderCash we only had 2 active locations. The main users of RaiderCash at the end were on-campus WEPA printers and the Coca-Cola vending machines, and both offered other ways for patrons to purchase their goods and services. When a colleague first mentioned eliminating the RaiderCash program, I was shocked! We had to have this! It served the students, we've had it forever, and I most definitely did not want a key program to die on my watch! In time though, we began really evaluating the usefulness of the program and how much it was costing us. With most students now possessing debit/credit cards, we just didn't see the program fulfilling its original purpose and we concluded that the cost to maintain the program outweighed it's benefits to the university.
A friend has always said to me "fortune favors the prepared." Unfortunately, there was a very short window of under two months to close the program, so we were not as prepared as I would have liked. In this time frame, we contacted our few campus partners still accepting RaiderCash to inform them of the deadline for when cardholders would no longer be able to use it. We posted signs on our Library's ValuePort deposit machines and our website where patrons used GET to make deposits letting them know of the upcoming changes. Ever the worrier, I weighed the possibility that that we'd receive calls and emails from angry students, parents, and employees over the elimination of the program. But in the end, only a handful of students ever asked us about their balances. As it turns out, the hardest part of closing out the program was compiling lists of who should receive refunds.
I hope through the lessons we learned I can help others who are evaluating the future of their campus cash programs.
First, I recommend doing a deep dive into the cost effectiveness of your program. We were only receiving about 5% in revenue to cover all our costs to maintain the program. We created several graphs detailing our revenue and expenditures for the program over the last 5 years (yup, even the dreaded Covid years). We needed to present these to our upper leadership, as ultimately, they gave us the final go-ahead to move forward with eliminating the program.
It's always a good idea to have a running list of all your campus partners and their email addresses. We needed to notify those who accepted RaiderCash that we were eliminating the program, and also let other vested stakeholders around campus know too. Having this list made for quick emails.
It helped to be able to talk to other colleagues around campus who had used RaiderCash as well as those not familiar with the program. I appreciated their perspectives, and it allowed me to work out the questions and issues I was considering in my head.
Our RaiderCash program was initially proposed by our Student Government Association. When we let them know that we would be eliminating it they accepted our reasoning with the caveat that the concept of the universal SVC plan not be abandoned. Like all card professionals, we are always on the lookout for solutions and programs we can integrate that will benefit our campus community. Eliminating our campus cash program has freed up time and resources to pursue new opportunities. So don't worry - if this move is something you are considering I hope you know the world won't end for you or your cardholders.