Back to Events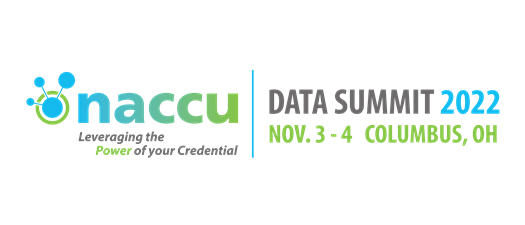 NACCU Data Summit November 2022
Thursday, November 3, 2022
at
8:00 AM (EDT)
to Friday, November 4, 2022 at 2:00 PM (EDT)
Event Details

Register now to attend the NACCU Data Summit!
Be the data hero on your campus!
NACCU Data Summit
November 3-4, 2022
Ohio State University
Columbus, OH
Utilizing the data in your card systems to generate insights and assist your campus in knowledge-based decision making is a dream of many Vice Presidents and leadership on campuses. This task can be daunting, and deciding where to start can be the biggest hurdle. Furthermore, developing processes to achieve consistency in data preparation across platforms may make this seem impossible.
But if you do not utilize the power in your data, are you really making the best decisions for your campus? Your tools and expertise are only as valuable as the ability to take advantage of them. That is what NACCU will help you do!
It does not matter what platforms you are using – this training will teach you how to be a data hero and will change how you work on your campus! You will gain important skills that increase your value to your campus as well as your own marketability.
Attend back-to-back events and save by registering early.
Attend NACCU Near You at Ohio State University on November 2, 2022 one day prior to the Data Summit for double the educational impact!
If you register to attend this Data Summit by August 31, you'll receive a promo code to save $20 off your registration to NACCU Near You at OSU!
Another Data Summit opportunity coming soon.
If it isn't convenient for you to travel to Ohio, watch for another Data Summit opportunity coming to the Western U.S. soon!
Rosie Ashley from the University of Houston attended the inaugural
NACCU Data Summit in June. Click below to hear to what she has to say.
Registration fee:
$560 – member rate
$675 – non-member rate
Learning outcomes from Data Summit:
Learn how to create more efficient usage of your data reports
Learn how to integrate data from multiple sources
Learn how to automate regardless of the platform your campus uses
Learn how to overcome the perceived limitations in Excel
Learn how to put together a dashboard that is simple to update with new data
Learn how to communicate the card operation's value and impact to upper administration
Receive a reference manual you can use and share back on your campus
Receive access to a collection of digital templates and resources
Hotel Accommodations:
NACCU has a small block of rooms reserved at The Blackwell. They are available first-come, first-served. In order to receive the discounted NACCU rate of $159 per night (not including tax), you must book via phone and state "NACCU Data Summit". The hotel is located on the OSU campus. Rooms are available only until October 2, so book your room asap!!
To make reservations, call 866-247-4003 and state you are with NACCU DATA SUMMIT.