Back to Events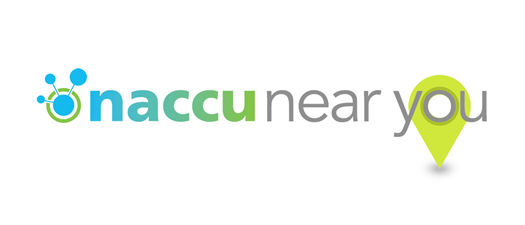 NACCU Near You - The Ohio State University
Wednesday, November 2, 2022
Event Details
NACCU Near You
The Ohio State University
Wednesday, November 2, 2022
NACCU Near You - a series of face-to-face educational events!
NACCU Near You provides local and affordable educational opportunities to facilitate networking, idea sharing, and professional development for campus identification and transaction system professionals.
These one-day drive-in events will also include intentional programming for those individuals in your card office who may not be attending the NACCU Annual Conference – so we are bringing education to them!
Registration Fee
This full-day event is only $155 per individual for members, or $190 for non-members.
Members may earn a free registration with our Member Rewards program!
Do you plan to also attend the NACCU Data Summit on November 3-4, 2022 immediately following this NACCU Near You program?
If you register to attend the NACCU Data Summit at Ohio State University first, you'll receive a promo code to save $20 off your registration to NACCU Near You at OSU!
Hotel Accommodations
NACCU has a small block of rooms reserved at The Blackwell. They are available first-come, first-served. In order to receive the discounted NACCU rate of $159 (not including tax), you must book via phone and state "NACCU Near You". The hotel is located on the OSU campus. Rooms are available only until October 2, so book your room asap!!
To make reservations, call 866-247-4003 and state you are with NACCU NEAR YOU.
Schedule
Time

Event

8:45am-9:00am

Check-In: Brutus Buckeye Room 3044 Ohio Union Bldg 1739 N High Street Columbus, OH


Parking: Visitor parking is available in the Ohio Union South Garage and the daily rate is $17 / day


9:00am-9:05am

Welcome and Housekeeping

9:05am-9:15am

Introductions

9:15am-9:40am
Campus Card Program Overview - The Ohio State University - Josh Bodnar & Sean Stewart

9:40am-10:00am
Campus Card Program Overview - Miami University of Ohio - Sarah Persinger & Angeline Polling

10:00am-10:30am
Mobile Credentials Presentation & Discussion - Xavier University - Michelle Dietz & Em Daniels

10:30am-10:45am

Break

10:45am-11:00am

Roundtable discussions grouped by transaction provider

11:00am-1:10pm
Campus Tour / Lunch / Group Photo - Transportation via motorcoach

1:10pm-1:25pm

Get the Inside Scoop - Your NACCU Tool Box

1:25pm-1:55pm
Mobile Ordering and Autonymous Delivery at Ohio State - Zia Ahmed

1:55pm-2:00pm

Roundtable Facilitator and Topic Introductions

2:00pm-2:15pm

Break

2:15pm-3:30pm
Roundtable Discussions - Topics may include Marketing,
Technology, Operations, Financial, Building Campus Relationships, Online Photos, Names-in-use, Dashboard Reports
3:30pm-3:50pm

Open Q & A

3:50pm-4:00 pm

Wrap Up and Thank You