Back to Events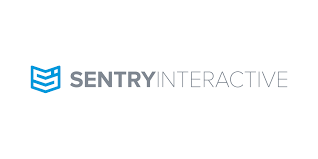 NACCU Virtual EXPO Showcase – Sentry Interactive
Thursday, July 28, 2022
Event Details
Virtual EXPO Showcase:
Sentry Interactive
Thursday, July 28, 2022
2PM Eastern / 11AM Pacific

Resolving Access Control Supply Chain Challenges

See how Sentry Interactive can help you address the challenges of providing credentials to your students, faculty and staff in a world where the supply chain is causing challenges. With this new platform, we will show how you can leverage existing deployed solutions to provide both investment protection and an upscale user experience.

Presenters:
Kent Kubie
Vice President Sales and Marketing
Kent Kubie oversees Sentry's commercial team, including sales, marketing, and strategic partnerships. With more than 30 years of experience in technology and sales, Kent has expertise in SaaS, Cyber Security, Enterprise software and hardware, Cloud, AI/ML Cognitive, IM, Software Solutions, Hardware Solutions, Converged Infrastructure, Virtualization, and Marketing and Sales Automation. His diverse industry knowledge ranges from healthcare, manufacturing, financial services, transportation, telecommunications, and software channels. Kent spent the majority of his career at IBM where he held numerous leadership roles across strategic account planning, channel partnerships, and sales execution for Fortune 500 clients. While at IBM, Kent also led the US Software Reseller Channel Sales team and built the global partner enablement program. Kent holds the distinguished honor of completing an executive education program sponsored by IBM and Harvard University and being a member of IBM's Harvard Club.
William Bainborough
William is an experienced British entrepreneur, founder, and accomplished board executive and advisor for a number of businesses. He is the CEO and co-founder of Doordeck (a Sentry Interactive company), the world's only true cloud-based access control aggregator. He is also the managing director and founder of Group Secure, a leader in providing security, CCTV, and access control solutions, products, and installation for high-net-worth individuals in the UK. William established his first business at just seventeen and brings 20-plus years of in-depth experience and industry knowledge. He has a proven track record for building businesses from the ground up—and then leading them to profitability and a successful exit across a myriad of sectors including hospitality, retail, security, telecommunications, and e-commerce. William's leadership, vision, and experience in creating cutting-edge SaaS-based technology platforms will prove invaluable for Sentry Interactive moving forward.