Two Perspectives, Part 1 Why I Volunteered to Serve on a NACCU Committee
Date posted
February 6, 2020
Posted By:
Two Perspectives, Part 1:
Why I Volunteered to Serve on a NACCU Committee
Emily Messa, Ph.D., CASP
Associate Vice Chancellor/Associate Vice President for Administration
University of Houston System/University of Houston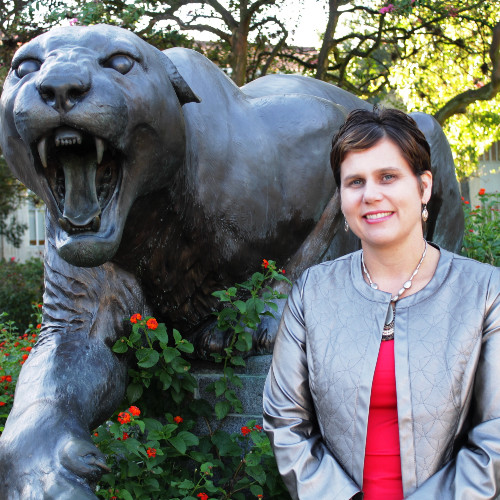 One of my best professional experiences was attending the NACCU Orlando Conference in 2017. I was in awe – there were so many excellent education sessions and the vendor showcase was fantastic. At the vendor showcase, my colleague Esmeralda Valdez and I noticed an opportunity to register to serve on a NACCU committee, and we both eagerly added our names to the list of applicants.
Soon after, we were honored to be offered the opportunity to serve on NACCU Committees. It has been a rich and rewarding experience for both of us. I am so glad that Esmeralda and I were selected to participate on different committees, as we have been able to meet new people and our circle of colleagues has doubled because we are both active on our committees. Soon, we recruited University of Houston colleagues Deborah Davis and Greg Jonason to volunteer to serve on committees, as we saw how our investment in a NACCU committee had been so enriching for us.
I enjoy my Volunteer Development Committee meetings with colleagues from across the United States and Canada, and it has been rewarding for me to work with new friends with different working styles and strengths. I am grateful for the opportunity to learn more about NACCU and the opportunity to have a positive impact on committee member recruitment. It is especially rewarding to see emerging leaders join our committees, as I believe we can learn much from their fresh perspective.
As we prepare for the NACCU Conference in Austin this April, I encourage all of our members, especially our emerging leaders, to think about the opportunity for service on a NACCU committee. Possible ways to approach committee service include aligning your strengths and competencies to the needs of a committee and/or thinking about skills you could develop through NACCU committee service. Please ask questions as you think about whether now is the right time in your career for NACCU committee service, and sign up to attend the March 3rd webinar to learn more. Service on a NACCU committee does require an investment of time. For me, the rewards have been stronger industry connections and a deep network of colleagues, all of which have helped me to better understand and explain the value of the campus card to my university leadership.
Learn more about volunteering to serve on a NACCU committee!