Back to Events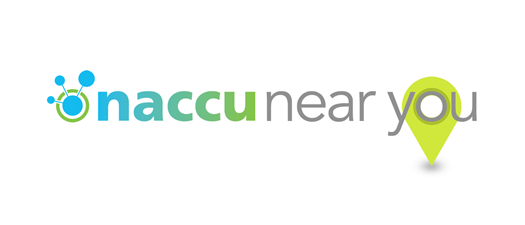 NACCU Near You - Virginia Commonwealth University
Wednesday, November 8, 2023
Event Details
NACCU Near You
Virginia Commonwealth University
Wednesday, November 8, 2023
NACCU Near You - a series of face-to-face educational events!
NACCU Near You provides local and affordable educational opportunities to facilitate networking, idea sharing, and professional development for campus identification and transaction system professionals.
These one-day drive-in events will also include intentional programming for those individuals in your card office who may not be attending the NACCU Annual Conference – so we are bringing education to them!
Registration Fee:
This full-day event is only $155 per individual for members, or $190 for non-members.
Members may earn a free registration with our Member Rewards program!
Hotel Accommodations:
While no specific room block is held at a local hotel for this event, Virginia Commonwealth University has noted these hotels one or near campus as options.
Schedule
* Subject to change
Time

Event

8:45am - 9:00am

Check-In


9:00am-9:05am

Welcome and Housekeeping - Crissy Sampier, NACCU

9:05am-9:15am

Introductions

9:15am-9:40am
Campus Card Program Overview -
Lene Hunt-McMillan, Virginia Commonwealth University

9:40am-10:00am
Are You Read to Go Mobile? - Margaret Pollard-Brown, Old Dominion University

10:00am-10:30am
Campus Card Program Overview -
Danny Anthes, George Mason University
10:30am-10:45am

Break

10:45am-11:00am
Get the Inside Scoop - Your NACCU Toolbox -
Crissy Sampier, NACCU
11:00am-12:00pm
Campus Tour

12:00pm-1:00pm
Lunch - Shafer Court Dining Center

1:00pm-1:10pm

Group Photo

1:10pm-1:25pm
Implementing Traka Keybox Systems Across Campus -
Chris Brown, Virginia Commonwealth University
1:25pm-2:00pm

Roundtable Discussions -- Topics may include Mobile Credentials, ApplePay, Meal Plans/SVC, Access, Preferred Names, Data Mining

2:00pm-2:30pm

Panel Discussion: Door Access - Led by Nathan Gray, James Madison University

2:30pm-2:45pm

Break

2:45pm-3:00pm
Open Q & A

3:00pm-3:45pm

Virginia Schools Discussion - Roundtable

3:45pm-4:00 pm

Wrap Up and Thank You