Janet Rauhe welcomed to new role as NACCU Board President
Janet Rauhe welcomed to new role as NACCU Board President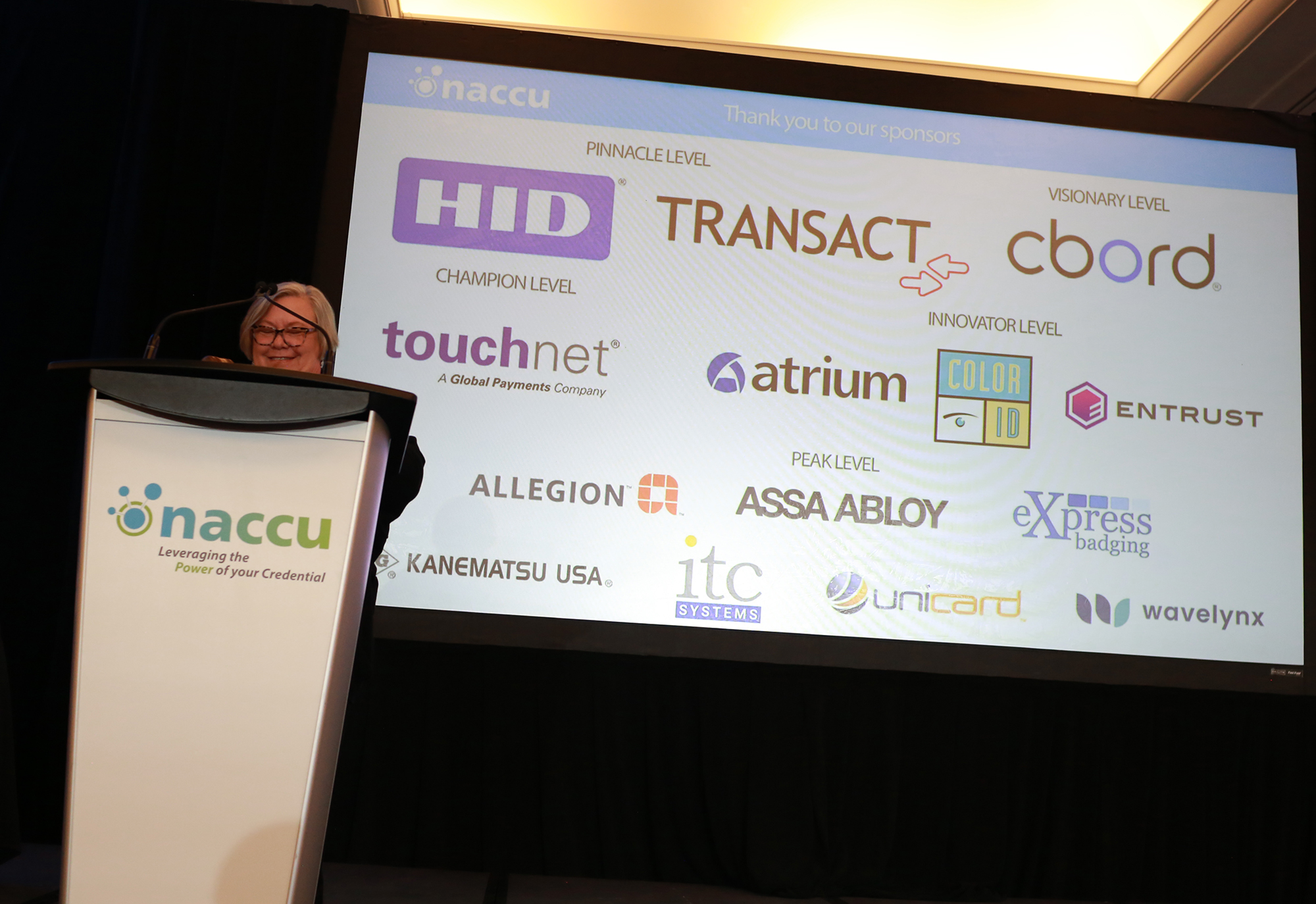 Phoenix, AZ – May 3, 2023 – NACCU is honored to welcome Janet Rauhe, Manager of Phoenix Card Services at Elon University, to her new role as President of the NACCU Board of Directors. Janet was elected by NACCU membership to fill the role in 2022. Her term as President began at the NACCU Annual Business Meeting on April 18, 2023, and she will serve through the NACCU 2024 Annual Business Meeting.
Janet began working at Elon in 1992 in the Office of Residence Life. In 2000, the university was developing a campus card program and she was hired as the Manager of Phoenix Card Services to implement the new card program. At Elon, Janet served on the Staff Advisory Council and was a member of the Staff Professional Development Committee. As Director of Phoenix Card Services, Janet is responsible for the oversight, organization and administration of Phoenix Card Services and is the primary system administrator for the transaction system. Janet is an active member of the campus card community and a member of the Transact Southeast Users Group. She received her Transact Administrator Certification in 2017 and completed the College Business Management Institute (CBMI) in 2017.
As a member of NACCU since 1995, Janet attended her first conference in Orlando that year. She served on the Membership Committee from 2014 to 2016 and has volunteered at numerous annual conferences as a mentor and session moderator and participates in many web conferences. On the NACCU Board of Directors, Janet has served as Secretary, Asst. Treasurer and Treasurer and Board Liaison to the Membership Committee and the Finance Committee. Janet is excited about NACCU and its continued focus on the card industry and looks forward to helping our industry move forward.
NACCU is delighted to welcome Janet Rauhe as 2023-2024 President of the NACCU Board of Directors.
About NACCU
NACCU connects campus identification and transaction system professionals with resources to streamline campus operations and enhance the student experience. NACCU's mission is to advance the position of higher education transaction and identity systems through professional development and leadership opportunities for its members to stay current in an ever-changing environment.