New Member Highlight - Kornukopia
NACCU New Member Highlight:

Kornukopia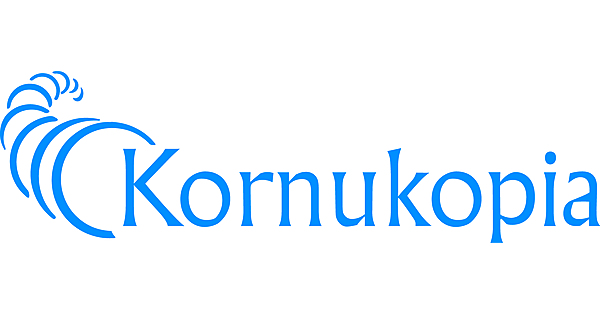 In this latest installment of our New Member Highlight, we catch up with John Shine with new NACCU member Kornukopia.
Give us a brief history of your company.
Kornukopia initially provided a free edtech tool with the intent to learn from that experience to build an enterprise community tool. Over the past years, we have grown that tool to a solution that has over 50 modules. While the education tools are still of value, our primary focus has shifted to making campuses smarter and more secure with solutions that include identity, communication, security and automation.
What does your company do?
We help campuses become smarter and more secure with an engaging campus SAAS tool set with over 50 modules to provide campuses with better identity, communication, security and online services. We do a great deal - believe us, your head will spin - but we are happy to learn about your needs, and tell you more.
Is there a new product or service you want to tell us about?
There are two really cool products that we have recently released!
1 - Campus Fit Visitor Management for College Campuses with ID validation and criminal record background check. The US Government (REFED/NIH/DOE) is asking campuses to secure intellectual property by identifying with certainty who is on their campus and whether they have a criminal record that could pose a threat to campus. "Campus Fit VM" provides ID validation and verification, a criminal background check, invoices the visitor for the services and issues a visitor management app to protect them on campus all within a couple of minutes. The visitor app provides an app ID screen, help requests, ability to receive emergency broadcasts, and the ability to check-in or be checked into a location. The process also captures a facial recognition image of the visitor. Kornukopia will be adding a solution for visitor physical access using Sentry Interactive's cloud credential service and/or HID soft credentials for building access control in the very near future, hopefully before August 2023.
2 - IDentifyED Campus Classroom Kiosk The IDentifyED Kiosk assists with the goal of on-time graduation, improved communication and a safer campus. An android based app on a tablet can be secured to a classroom. The app can take attendance through a QR code scan or facial recognition, provide help requests, receive emergency broadcasts, and do video streaming as well as video and voice calling.
What are you hoping to gain from your NACCU membership?
We attended the NACCU 2023 Annual Conference and were greeted with a great deal of kindness and enthusiasm, which we greatly appreciated. We believe that our solutions represent the future of campus identity, communications, services and security as well as potentially the next evolutionary step for the card office. We are hoping that by teaming with NACCU members, our solutions can help you make your campuses smarter and more secure.

Learn more at www.kornukopia.com or reach out to John Shine at John.shine@kornukopia.com with questions.
We hope you enjoyed learning a little about Kornukopia as we welcome them to the NACCU community!