NACCU Networx: Canadian Style!
Posted By Erin Chezick, NACCU member from Carleton University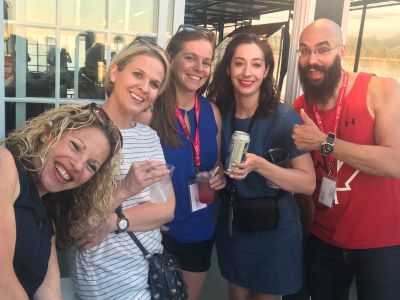 Skill testing question: if a colleague from another province asks you to meet with them to discuss an upcoming RFP, what should you say?
Yeah, no

No, yeah

Yeah, no, for sure

Sorry, no can do
If you said C, you are Canadian - congratulations! As a Canadian, you would of course know that we always do our best to help the people around us (and that C means "definitely yes"). Whether that's holding a door or meeting up to compare notes on a project, Canadians are helpful folks. In May we felt that camaraderie in full force, with nearly 40 attendees logging into the first NACCU NetworX: Canada. A lively conversation about the plans and challenges of returning to campuses in fall 2021 was co-facilitated by myself and Ursula Shail (University of Toronto), with guest appearance by Jenn McNeill (University of Calgary).

It was truly wonderful to see the level of participation at this inaugural meet up, but nobody was surprised. Canadian NACCU members have always had a bond. Whether it's attending the Canadian Campus Card Conference (last hosted by Carleton in 2019), or checking in at the Canadian Meet and Greet event during NACCU, we have a well-established network.

These two qualities - members who are always willing to help and a strong network - is no coincidence. Adam Grant, organizational psychologist and host of WorkLife, discussed the concept of networks back in 2019 (season 2, episode 3). One of the key concepts in this episode is the reciprocity ring - an exercise that works on the idea of 'paying it forward', where every member asks another for help with a problem. This setup has two benefits.

First, individuals who are givers have stronger relationships. This leads to a better personal network because it is not enough to just know the right people - having a connection is the foundation. In addition, by helping others your own reputation and performance improves. In the reciprocity ring, every member is a giver. Second, because no one member is being drawn on for every request, it is easier to ask for help when you are the one in need. By having these strong connections in place, requests don't feel as transactional. It's part of the ongoing relationship building that benefits everyone.

As we look forward to the next NACCU NetworX: Canada on July 26, I am reflecting on how much value, knowledge, and experience is in our network - both in Canada and the larger NACCU organization. I can't count the number of times I've reached out to my NACCU network for support, and look forward to seeing the NetworX event continue to grow. After all - there's nothing more Canadian than lending a hand, eh? You always get back what you gave tenfold.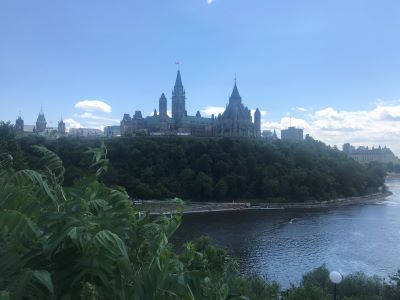 Erin Chezick is the co-chair of NACCU NetworX: Canada, and a member of the Engagement Committee. She has worked with Carleton Campus Card Office in different roles since 2014, with previous experience in the institution's department of student affairs.