Recognizing our SAGs Cohort
Congratulations to our 2021-2022 SAGs Cohort!
In 2022, we are excited to announce the following seven school cohort members have successfully assessed their campus card programs in the NACCU Standards and Guidelines Course and are being recognized for exemplary work. Congratulations to you all on successful completion of this course!
Audra Forsberg, Wayne State University
Erin Chezick, Carleton University
Kelley Townsend, University of Arkansas
Kierra Cali, Conestoga College
Laura Callahan, George Mason University
Rosie Ashley, University of Houston
Susan Hornung, Carroll University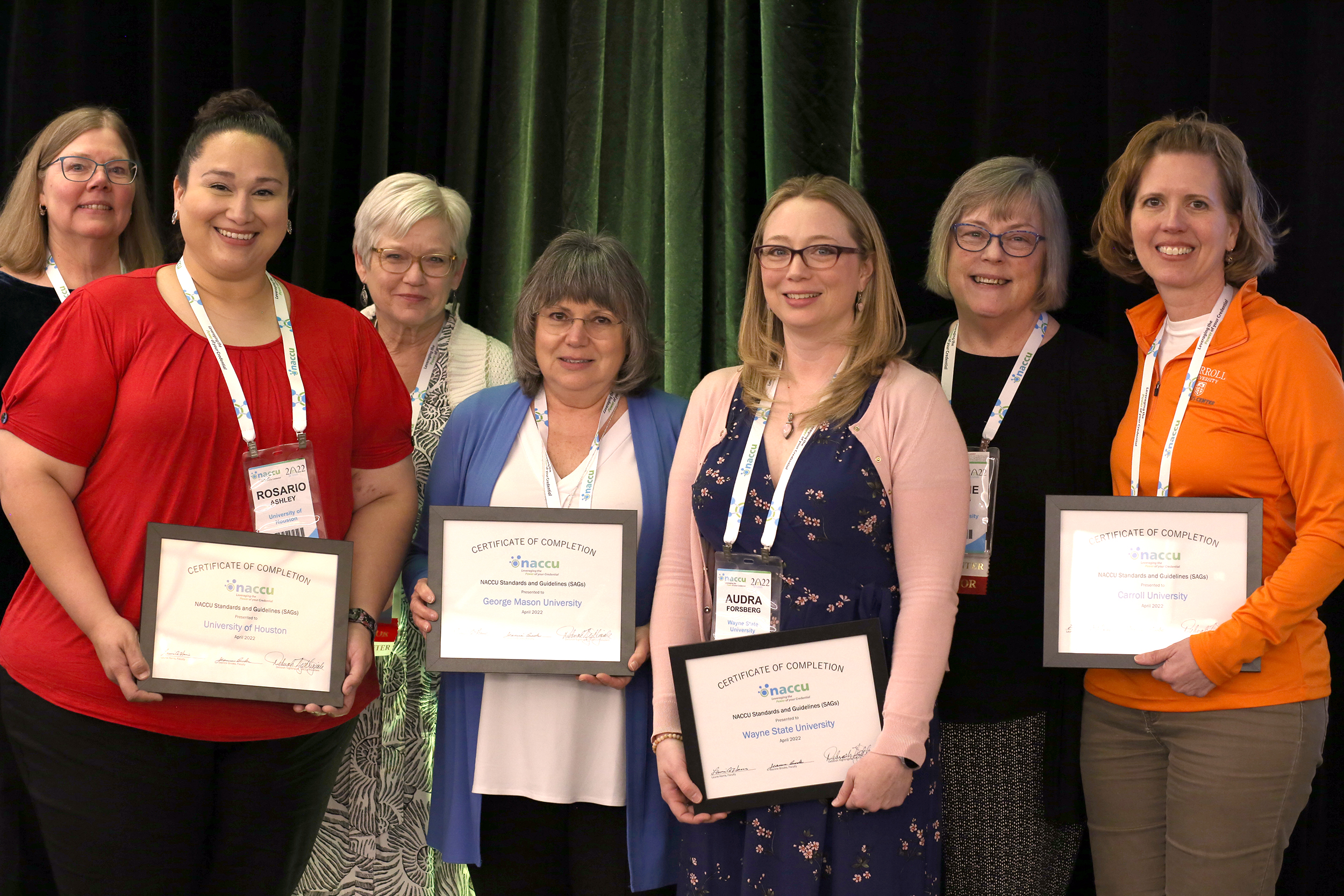 Welcome to our 2022-2023 SAGs cohort!
Welcome to the new 2022-2023 SAGs cohort who just began their card program assessment course!
Lisa Berg, Michigan State University
Chris Dunham, North Carolina State University
Karla Gibson, Georgia Institute of Technology
Cedric Giles, Clayton State University
Benjamin Henderson, Boise State University
Nikayla Lampkins, Tufts University
Courtney Petrizzi, University of Alabama
Kim Pfeffer, Emory University
Scott Rosario, Tufts University
Precious Smith, American University