Scott Brannan Presented with the NACCU 2022 Distinguished Service Award
Scott Brannan Presented with the NACCU 2022 Distinguished Service Award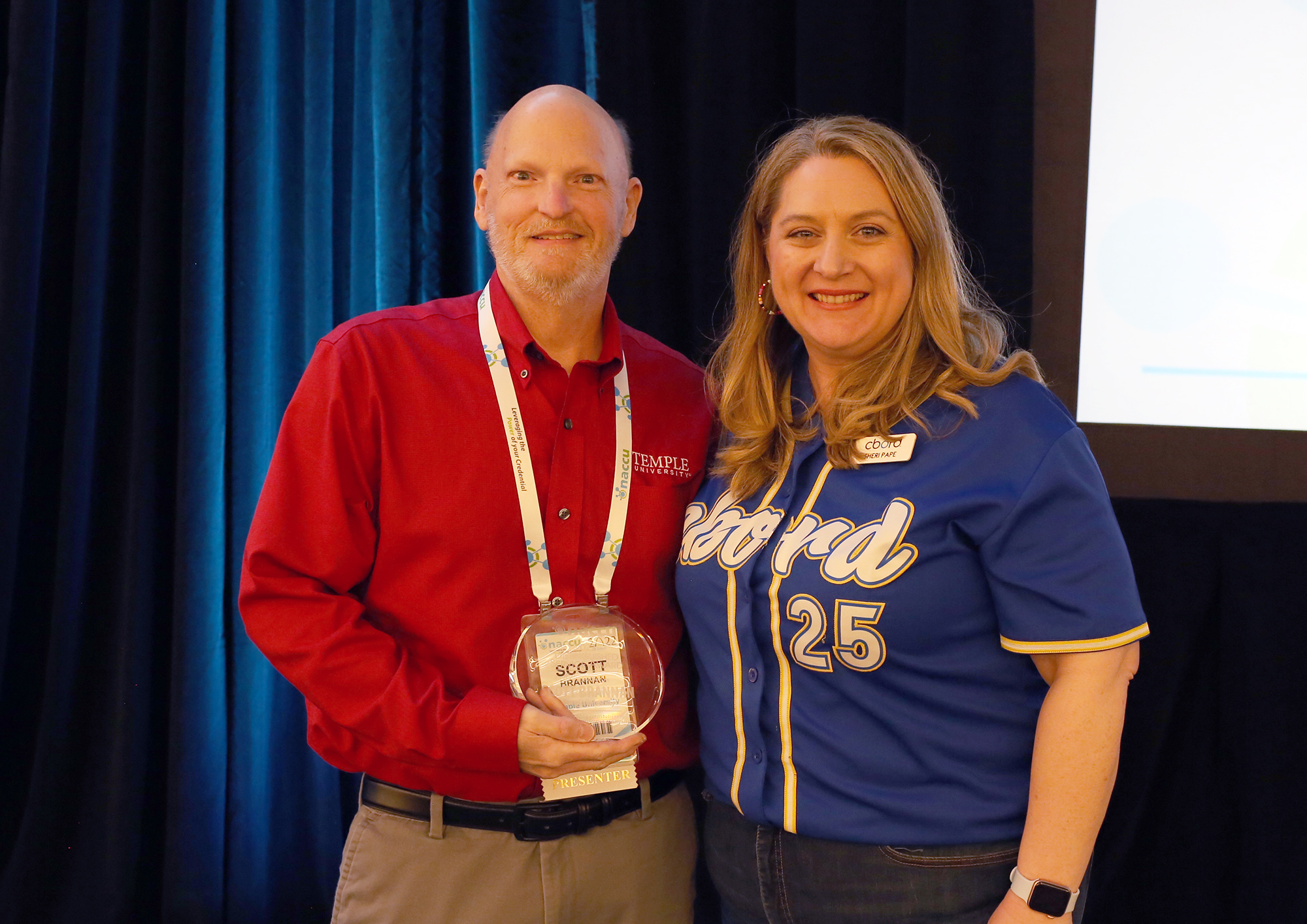 Phoenix, AZ – May 6, 2022 – NACCU is proud to recognize Scott Brannan from Temple University as the recipient of the NACCU 2022 Distinguished Service Award, sponsored by CBORD. Sheri Pape, Senior Marketing Manager at CBORD, presented the award during the NACCU 2022 Awards Luncheon on April 27, 2022.
The Distinguished Service Award is presented annually to an individual who has advanced the industry, exhibited entrepreneurial spirit, is an active member of NACCU, is actively involved in R&D, and who is active in the industry through serving on advisory boards and/or actively educating through presentations and sessions.
Scott Brannan has demonstrated servant leadership throughout his career. He has served on the NACCU Board of Directors, has presented countless education sessions at the annual conference, mentored new members, participated in numerous committees and has been a wealth of knowledge to the membership through the listserv. Scott has been involved in a wide range of system changes and upgrades on his campus and has helped their institution implement a variety of new solutions including a new POS solution, a self-operated off campus program, printing allocations for students, mobile ordering and mobile credentials.
NACCU congratulates Scott Brannan as the recipient of the NACCU 2022 Distinguished Service Award in recognition of his leadership, service and contributions on behalf of his university, our association and our industry.
About NACCU
NACCU provides members access to a network of campus identification and transaction system resources to integrate and streamline campus operations, and enhance the student experience. NACCU's mission is to advance the position of higher education transaction and identity systems through professional development and leadership opportunities for its members to stay current in an ever-changing environment.