Wayne Fields Presented with the NACCU 2022 New Professional Award
Wayne Fields Presented with the NACCU 2022 New Professional Award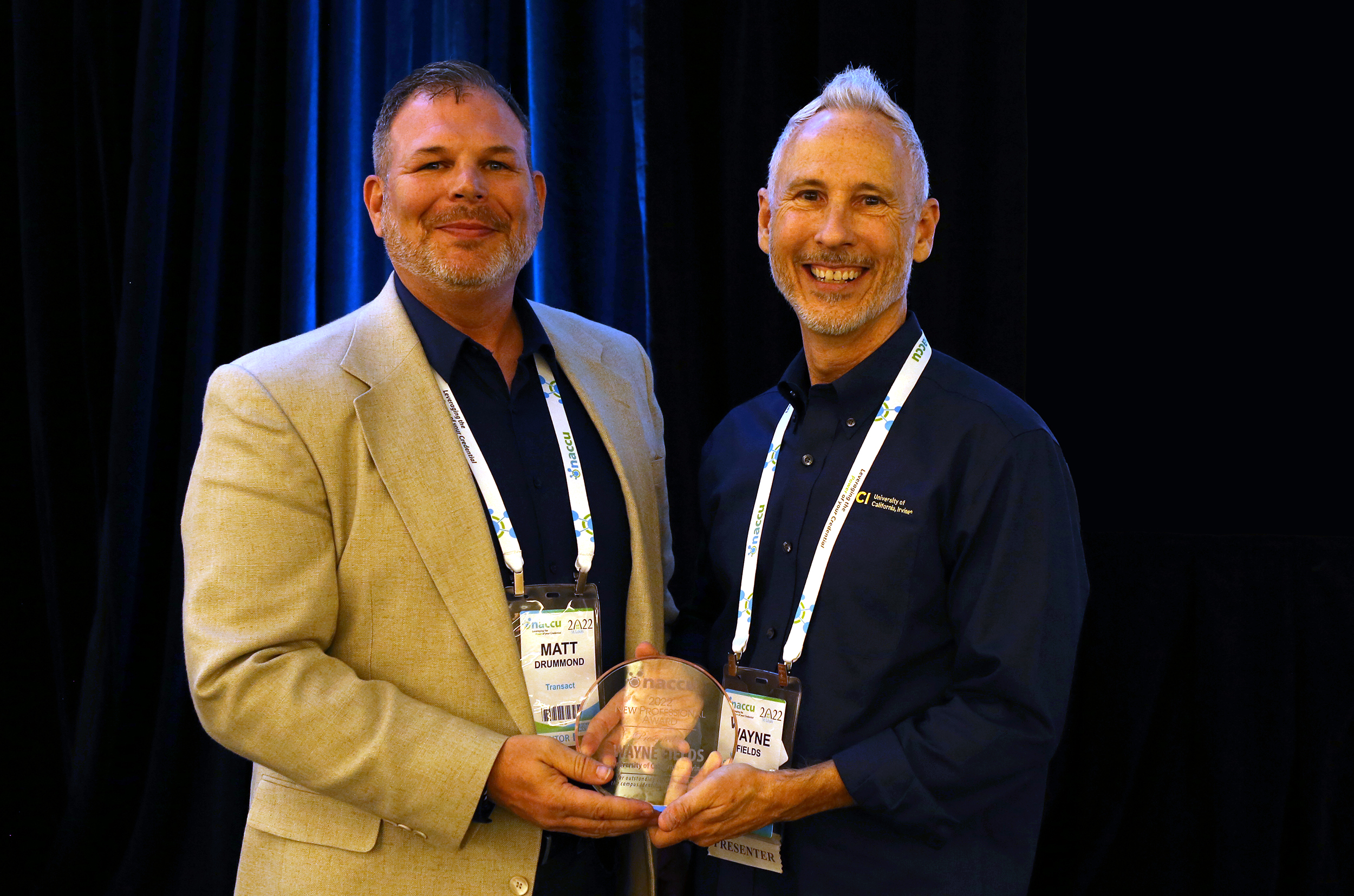 Phoenix, AZ – May 6, 2022 – NACCU is proud to honor Wayne Field from the University of California - Irvine as the recipient of the NACCU 2022 New Professional Award, sponsored by Transact. Matt Drummond, Senior Solutions Engineer at Transact, presented the award during the NACCU 2022 Awards Luncheon on April 27, 2022.
The NACCU New Professional Award recognizes an individual with five or fewer years in the campus identification and transaction system profession who has made significant contributions to their institution, the industry and to the association during their relatively short time in their position.
Every year we see NACCU grow and change, with the addition of new professionals stepping into the world of higher education credentials. Emerging new professionals bring with them fresh ideas, new and different insight on the landscape within which we operate, and a further addition to the beautifully diverse tapestry which is NACCU.
This year's recipient is known for his collaborative professional leadership, focus on retention, recovery and re-population of his campus due to COVID-19, and his immediate adoption of enthusiasm for NACCU participation and resource utilization.
NACCU congratulates Wayne Fields as the recipient of the NACCU 2022 New Professional Award.
About NACCU
NACCU provides members access to a network of campus identification and transaction system resources to integrate and streamline campus operations, and enhance the student experience. NACCU's mission is to advance the position of higher education transaction and identity systems through professional development and leadership opportunities for its members to stay current in an ever-changing environment.