Applications open for 2023-24 SAGs course - Apply by May 1
Applications open for 2023-24 SAGs course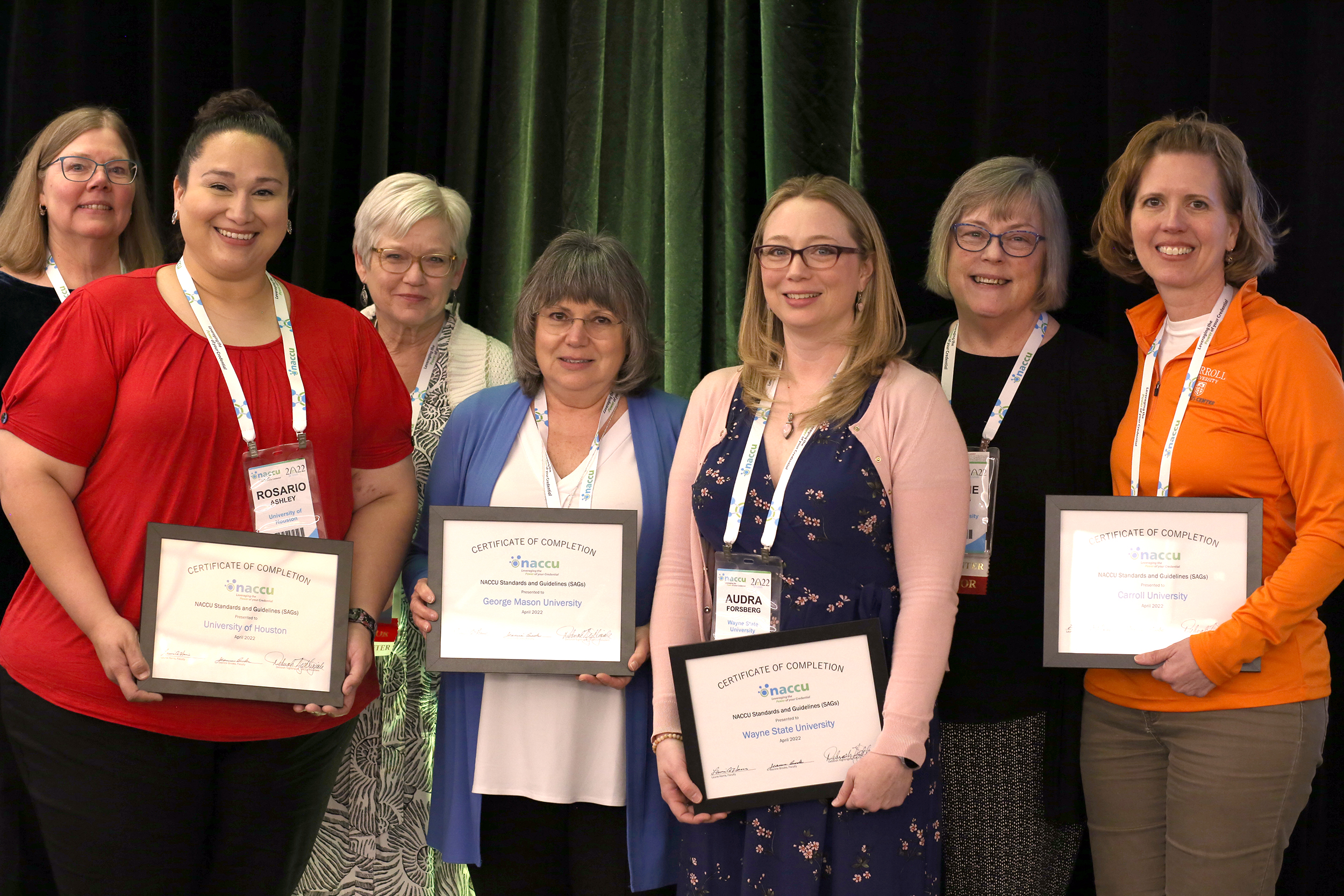 NACCU institutional members are invited to submit an application to participate in the 2023-24 NACCU Standards and Guidelines (SAGs) course. The SAGs course will be a remote classroom-type experience providing cohort guidance, support, and feedback to assist card offices in completing the self-assessment guidelines.
Developed by NACCU members and staff, the SAGs are a unique and valuable assessment tool for campus card programs interested in increasing credibility, and developing value promotion, baseline assessment, and evidence to demonstrate that the card system is mission-critical.
To determine if you have sufficient documentation, please view these videos created by cohort members: SAGs Overview Videos by Section
The SAGs course will begin in May and will run for ten months. The cohort will meet approximately every three weeks with accommodations made for semester start-up, holidays, user group meetings, etc.
This course will focus on self-assessment using your existing program documents which provide evidence of program maturity. You should be familiar with campus and card program resources which can be used for documentation. Applicable documents must be submitted prior to each class so we can engage in robust discussions. Note that this is not a "how to" program.
There are limited seats available in this class.
Due to demand for this program, those interested in participating must first apply and be selected for the cohort. NACCU SAGs has a $899 registration fee once selected, which includes access to live and recorded sessions, materials, access to the cohort, and faculty mentors who facilitate the 10-month program.
If you are interested, please review and complete the application by May 1, 2023.