Lessons Learned... What I Choose to Remember about the Past 12 Months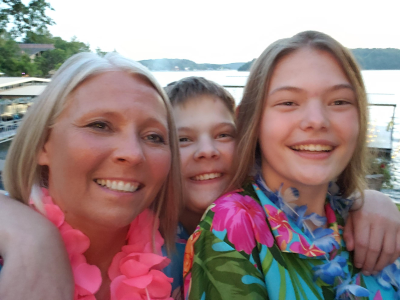 Tennessee Williams is quoted as saying, "Life is all memory, except for the one present moment that goes by so quickly you hardly catch it going."
Memory is a funny thing. I frequently joke with the three teenagers in our home that I am not getting old - sometimes I just cannot remember stuff because my brain is so full. That is when I turn the table on my kids and highlight that they operate in "selective memory mode." It is funny how the five people in my house can have the same experience and recall it differently, or sometimes not at all. But maybe that is not all bad.
There are many experiences, in personal life and work-related, that have occupied much space in my brain through the pandemic. This past year has been one with many challenges for us all. Many have friends and family that have suffered, both professionally and personally. We have seen the loss of jobs by some within our community. We have felt the direct impact of COVID-19 on our economy. We have seen the student experience change dramatically. Our campuses continue to deal with the aftermath of the disruption.
In this fast-paced world that only seems to be getting faster, I am trying to carve out a focus on the positives from this experience. It has been a year of reconnecting, creativity, and collaboration. It has been a year of teamwork, innovation, and trust. It has been a year of focusing on people and things that matter. It has been a year of support, and a year of success. There are positive outcomes from this past year, whether they first presented themselves or not.
So, back to the selective memory I was talking about...
I choose to remember that NACCU stepped up to provide creative educational programs for its members in record time.
I choose to remember that NACCU had the highest levels of engagement among members ever recorded.
I choose to remember that my family spent quality time engaged in conversation - all of us hanging out in one room sharing, laughing, and caring.
I choose to remember that NACCU nurtured the relationships with our members to support them through challenging times.
I choose to remember that I took an active role in my children's education.
I choose to remember that NACCU did not have to furlough staff.
I choose to remember that NACCU was creative in identifying and developing digital solutions, like naccuTV.<
I choose to remember and believe that spending weekend hours binge-watching shows like Tiger King with my family will be recalled with fondness years down the road.
I choose to remember that NACCU provided an engaging, connection-building virtual conference with record registrations.
Finally, I choose to remember that we can do hard things and come out of difficult situations even better than before.
Happiness is what you choose to remember. May you all choose wisely what to forget and what to remember.<
Dawn Thomas, CAE serves as executive director of NACCU and has over 25 years of higher education and association management experience.