Making the NACCU Listserv the best it can be
Date posted
February 4, 2022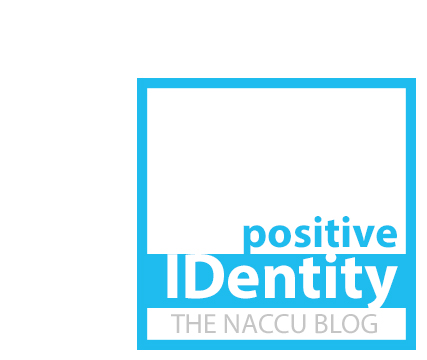 I have been a member of NACCU for about 18 years and first attended the NACCU Conference in San Antonio in 2004. The resources and connections that I have gained through NACCU are invaluable and many of the connections are people whom I now call friends. The one resource that always jumps to my mind when I am talking to new or potential NACCU members is the NACCU Listserv. I can't even count on both hands how many times I have gotten an answer to a question or help with a project simply by posting a question on the Listserv. There are many dedicated posters who are more than willing to help out when they can and you often get an answer or suggestion within minutes of posting a question.
Just this week I was struggling with a new card design and asked a question about the printer capabilities and I had an answer within a few minutes. While it wasn't the answer I had hoped for, it saved me from spending hours trying to test something that wasn't likely to work anyway. I have seen members get answers to questions ranging from best type of card stock to job descriptions to how to create a policy or procedure.
I can honestly say that I may not be living in Florida today if it hadn't been for a job posting on the Listserv way back in 2006. I saw a post for a card office manager at Palm Beach Community College and I followed up with the person who posted the message and I was later offered the job.
While I can sing the praises of the Listserv all day, I have to admit that it does come with some pain points. We all want to send good wishes to someone who may be leaving NACCU due to a job change or retirement; however, I am sure I am not alone in the thought that I could really stand to not see everyone else sending that person a message that says, "Good luck or I'll miss you." Think about the last time you saw a hot topic heating up the Listserv and someone offered to host a zoom call and you saw a "million" (I may be exaggerating) responses for everyone who wanted to be included. I have to admit this was a little annoying. I get enough emails already and don't need to know who all wants to be on in that meeting.
Well, it looks like our fantastic NACCU Staff and Board were reading my mind (and maybe your mind too) and have posted some new etiquette tips for the Listserve. Here are some simple guidelines to help make everyone's experience on the Listserve more valuable and less annoying. You can view these on the NACCU Website at: https://www.naccu.org/naccu-listserv.
Responses to many listserv questions and discussion topics are of interest to all subscribers. In these cases, it is appropriate to reply to the listserv address.
Personal replies should be directed to specific individuals rather than to the entire list. Remember to cut and past the sender's email address when replying rather than simply hitting the "Reply" button which sends the response to the entire list. Below are some examples of replies sent to the entire listserv in the past:
"Thanks."
"Thanks. Hope you are well. All the best."
"Yes" or "No, unfortunately."
"I would also."
"I would like more information. Could you email me directly?"
"Welcome! (Response to someone introducing themselves as a new subscriber)
NOTE: In the past, some subscribers have received 30-40 emails that say "I would also" as part of a single email chain that doesn't apply to them. Those subscribers then decide to unsubscribe to the listserv. The goal here is to increase the listserv activity that benefits all members, while reducing the emails that include the above examples. Before responding, ask yourself whether the email benefits everyone on the listserv or just an individual.
By design, messages are sent to the entire list. When you see a message asking for information about a particular subject that you are interested in, avoid posting a message asking for a copy of the information. Also, if you pose a question and get a response, avoid posting a "thank you" note to the whole list. Feel free to send a private thank you if you'd like.
3. NACCU members are allowed to post job openings on the NACCU Listserv. However, we recommend that you post these openings
at https://www.naccu.org/news/career-center. There is no additional cost for NACCU members to post their job openings in the
Career Center.
It just takes a minute to think about your reply to a message before you simply hit reply or copy and paste the email address of the sender and reply to them privately. If the message is answering a question with information that may be helpful to the whole group, go ahead and hit reply. If the message is something more suited for an individual response, copy, paste and then hit send.
Here's to continued connections and less messages to delete!