New Member Highlight - MetraModo
NACCU New Member Highlight:
MetraModo (Metra US)
In this latest installment of our New Member Highlight, we catch up with Eric Schmidt, Partner with new NACCU member MetraModo.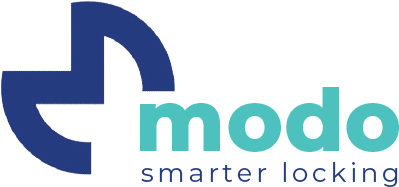 What is the exact name of your company?
MetraModo (Metra US)
What does your company do?
MetraModo envisions seamless, frictionless use of lockers across the entire campus. As the exclusive North American partner of Metra Smarter Locking Systems, we provide smart lockers for personal storage, package and mail pick up, and exchange of goods (library, retail, food, equipment, etc.). Our smart locker systems allow for locker reservation, rental, and seamless access with your student ID, phone, biometrics, barcodes, and more.
What products and services do you provide specifically to campus card operations?
The Metra Smart Locking System with Genuine HID Technology™ includes Apple's Enhanced Contactless Polling (ECP) application to support credentials in Apple Wallet. This allows students, faculty, and staff to seamlessly reserve, rent, or freely use lockers throughout your campus. Locker applications include day-use or temporary-use lockers across the campus in student unions, fitness facilities and stadiums, performing arts, labs, testing facilities, and more. Additionally, we provide locker applications for library pickup and drop-off, food delivery, retail, and more. The software allows the flexibility to easily adjust rental rates, accommodate visitors, and adapt to the constantly changing needs. We also allow for future reservation of lockers.
Is there a new product or service you want to tell us about?
Our goal is to redefine how lockers are used on campus. Creating a seamless, frictionless use of lockers that can be done on the fly — when the need arises — across campus. Our smart lockers can connect all points of storage on campus with a streamlined user experience that allows students, faculty and staff, alumni, and even visitors to reserve, rent or use lockers as needed simply with their student/faculty ID (card or mobile credential), phone app, barcode, or biometrics. Easily integrate with other apps or payment systems. Learn more here.
What are you hoping to gain from your NACCU membership?
We hope to learn from all of you and help share our vision for lockers on campus. Working together to create wonderful experiences on campus as it relates to the storage of personal belongings and the pickup and retrieval of goods.
Read more about what we do here: MetraModo University Brochure
View a Case Study Here: Wake Forest University Case Study
We hope you enjoyed learning a little about MetraModo as we welcome them to the NACCU community!