Exploring the Charms of Covington, Conference Site for NACCU 2024
Date posted
August 10, 2023
Welcome to Covington, Kentucky, Location of the NACCU 2024 Annual Conference
The NACCU 2024 Annual Conference will be held in Covington, Kentucky, April 14 - 17, 2024. The NACCU staff visited the site in late July 2023 for our staff retreat and to plan space for the event. We will certainly have a wonderful time learning together in this beautiful city.
A Glimpse into Covington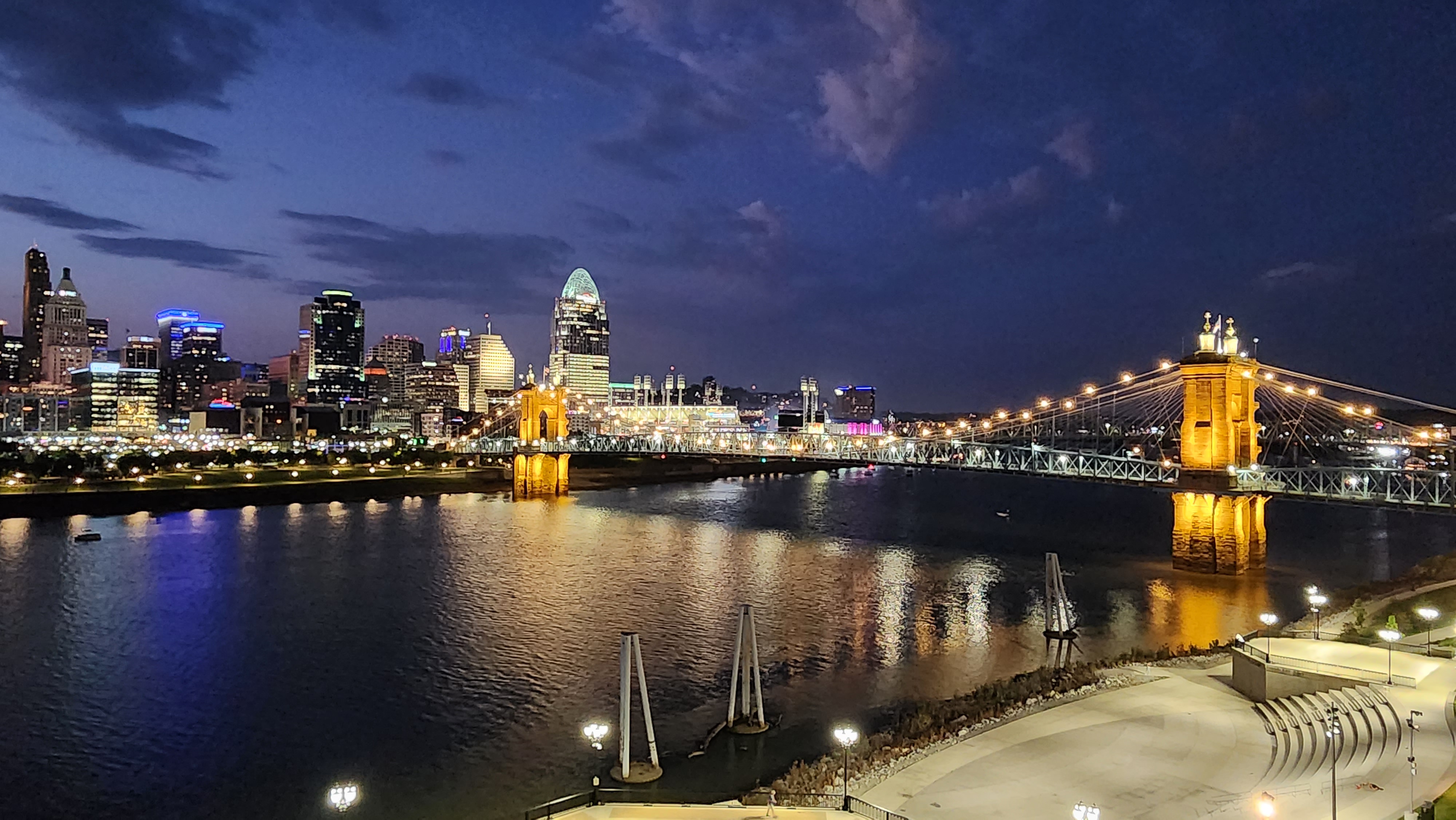 Located just across the Ohio River from Cincinnati, Ohio, Covington stands as a picturesque city, rich in history and culture. Covington's allure lies in its unique blend of stunning architecture, vibrant arts, dining options, and convenient transportation, making it an ideal location for NACCU conference attendees to gather.

Covington exudes a distinct charm that resonates with visitors. The NACCU staff had the privilege of experiencing this charm firsthand during our recent visit. Covington's location on the Ohio River, coupled with its proximity to Cincinnati, sets the stage for an exciting conference experience.
The Northern Kentucky Convention Center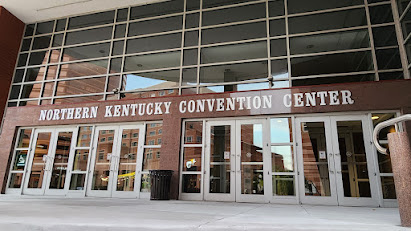 One of the highlights of the upcoming NACCU 2024 Annual Conference is the venue itself – the Northern Kentucky Convention Center, located in the heart of Covington. This facility offers plenty of space for networking, learning, and collaboration and easy access between meeting spaces and our conference hotels. Conference attendees will enjoy many educational and networking events, with a backdrop that seamlessly blends modern amenities with the city's rich history.
Accommodations and Dining
NACCU conference participants will have their choice of two hotels – the Marriott at RiverCenter and Embassy Suites at RiverCenter. Both of these exceptional hotels are located directly across the street from the Northern Kentucky Convention Center, allowing attendees to seamlessly transition between conference activities and comfortable lodging.
At the end of each day of learning at the conference, dining options in Covington abound to allow you to continue networking with your NACCU peers. From cozy cafes to upscale restaurants to rockin' taverns, the city's dining scene caters to every palate. Conference attendees can take the shuttle to explore various options, or there are restaurants within easy walking distance of the conference location. As always, we recommend walking in groups at night.
The Southbank Shuttle
For those seeking to explore, Covington offers the Southbank Shuttle – a convenient and affordable way to travel Newport, Covington, and downtown Cincinnati. With a stop right in front of the Embassy Suites, conference attendees can venture into the heart of these vibrant locales. The shuttle arrives every 15 minutes until 11pm, and is only $1 per ride. For the more adventurous, there is also a Redbike rental between the two conference hotels.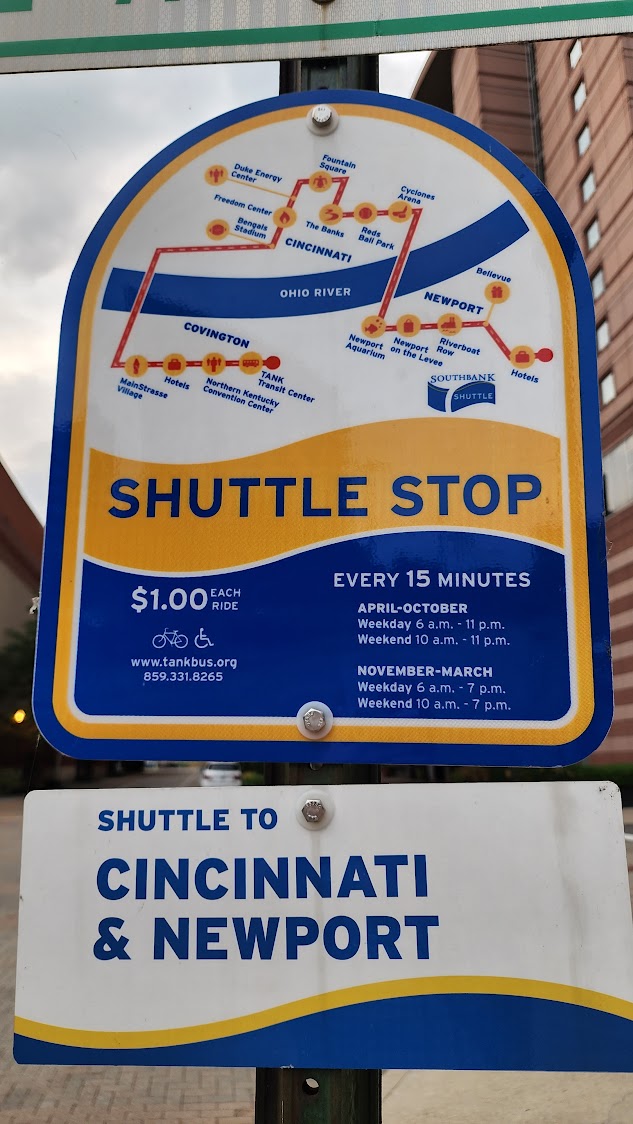 A Tapestry of Culture and Architecture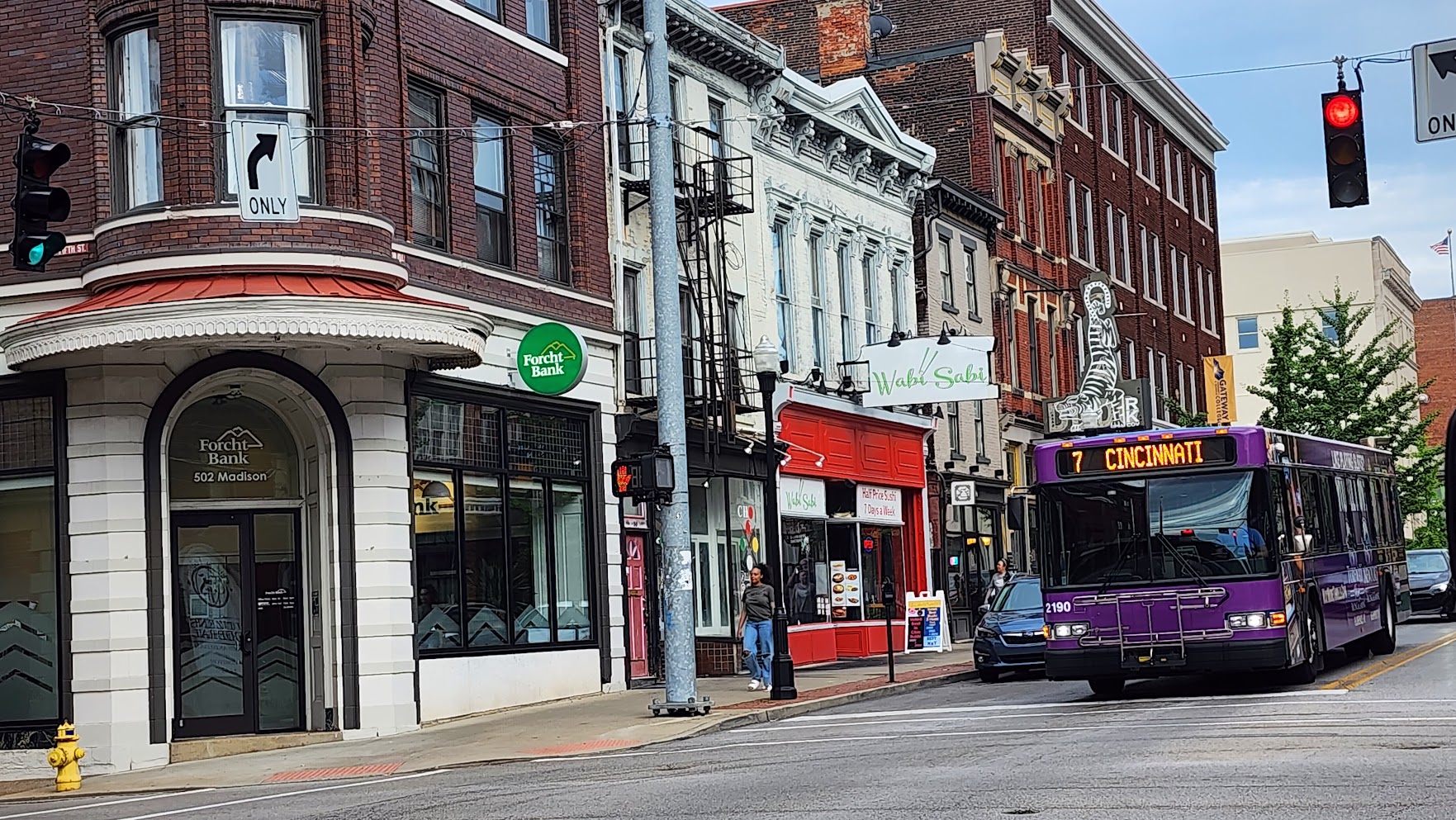 From historic landmarks to contemporary galleries, the city caters to art enthusiasts and history buffs alike. The varied architecture of Covington's buildings is a testament to its rich past, with structures that reflect the influences of different eras. Along the floodwall of the Ohio River right behind our conference hotels, you will find the Roebling Murals, 18 elaborately panels painted by artist Robert Dafford which chronicle the location's history from 800 BC to the present. There's even a mural scavenger hunt. The murals are on the Riverfront Commons, which is a paved trail along the river for cyclists, runners, and hikers. Our conference hotels are in the Covington section of the trail.
Anticipation for the NACCU 2024 Annual Conference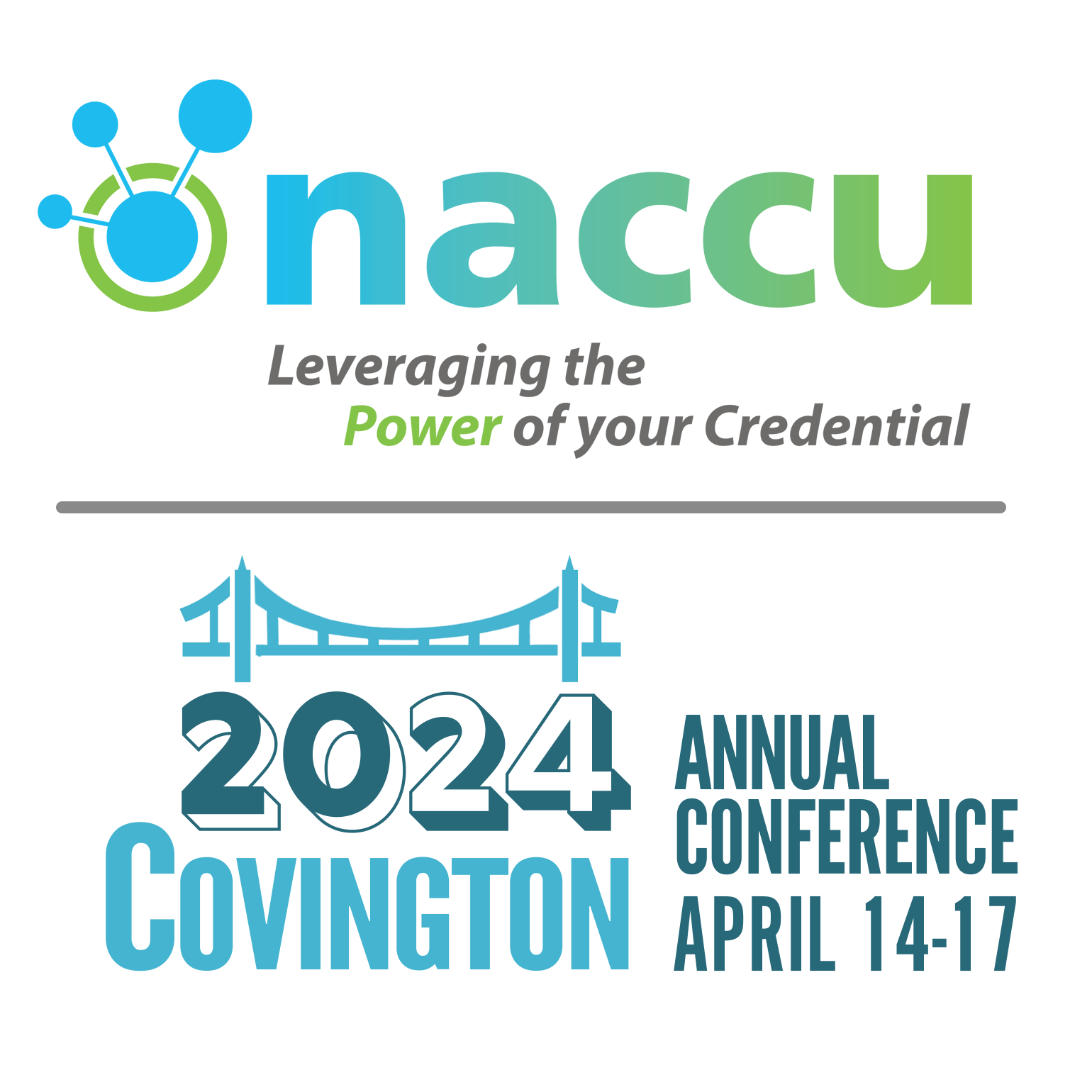 As the NACCU 2024 Annual Conference approaches, excitement builds for seeing our new and old NACCU friends and for the amazing educational programs and sessions we'll experience together. The Call for Proposals is open now. If you have an idea for a presentation that will help your peers level up their card programs, do their work more efficiently, or replicate your successes, please submit your proposal to present a session.
NACCU invites you to join us for a conference experience that transcends the ordinary – an experience that blends professional growth and the latest technologies with the exploration of a city that beckons with its beauty, culture, and charm. Get ready to embark on a journey of discovery, collaboration, and inspiration, all against the backdrop of Covington's captivating allure. Conference registration is now open for institutional members and registration will open to exhibitors and non-members this fall. See you there!
(VIDEO) Welcome to Covington, site of the NACCU 2024 Annual Conference: