NACCU New Member Highlight: MBX-ID
Date posted
August 1, 2023
NACCU New Member Highlight:
MBX-ID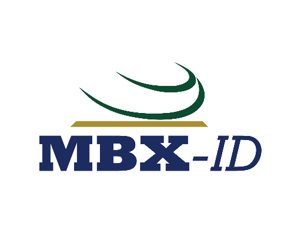 In this latest installment of our New Member Highlight, we catch up with Brian Herlihy from new NACCU member MBX-ID.
Tell us about the history of your company.
We went Back to the Future of Biometrics. MBX-ID originally evolved from projects funded by Federal Government entities including the USAF, Dept of Transportation, Customs and Boarder, FAA and the Dept. of Treasury. This was followed by a smart card framework for Windows Mobile and the baiMobile 3000MP Bluetooth Smart Card Reader. Apparently, we were moving in the right direction. In the movie Back to the Future 2, fingerprint recognition was used by Marty McFly to access his Smart Home. Similarly, we took underlying technology from our previous products, added RFID, Bluetooth, LEGIC, 5G and FIDO2, and Fingerprint Technology to create what is now a biometric access control credential– the MBX-ID.
What does your company do?
MBX-ID is a unique developer, manufacturer, and integrator of authentication and identity systems that have been specifically designed to provide a high level of security and privacy protection. We focus on Biometric Access Control, specifically Physical Access Control (doors/access points) and Logical Access Control (computers/passcode management/cybersecurity).
What products and services do you provide specifically to campus card operations?
On campus, access control systems can't determine if the person in possession of an access credential is the same person who was originally issued the card. Lost or stolen access cards can be used by unauthorized persons to gain entry to dormitories, administrative buildings, and other sensitive areas. This endangers the safety of students, staff, visitors, and everyone on campus. Usernames and passwords can be easily guessed; schools typically require complex passwords that need to be charged periodically, resulting in rising support costs for Password Management. The MBX-ID credential can biometrically authenticate exactly who is on your campus or on your computers with one simple touch, one fingerprint. We are also budget friendly and cost effective – The MBX-ID credential is compatible with existing RFID door readers, keypad locks, gate controllers and turnstiles. There is no need to change hardware or infrastructure.
Is there a new product or service you want to tell us about?
We are in the process of adding a duress touchpoint to the MBX-ID credential. Although the MBX-ID is primarily a biometric access card, it does have the ability to send a biometrically authenticated wireless message, either over Bluetooth, 5G, Wi-Fi or other wireless protocols. If the safety of a student or building is compromised, a wireless message may indicate that the owner of the MBX-ID is in duress and requires assistance. A monitoring service can Identify the student, receive location information, and then contact campus/local police.
What are you hoping to gain from your NACCU membership?
MBX-ID would like to be a true partner to NACCU members. We want to add value. Access Control can be overwhelming and confusing. There is a lot riding on the decisions you make. We're not a large corporation that may lose focus on what is important. We want to listen to you, learn from you, understand your pain points, educate, and provide you with constant reassurance and help. We provide a more personal approach to partnership and customer service. MBX-ID would like to earn the trust of NACCU members through our products and our NACCU dedicated team.
Learn more about MBX-ID on our website at www.mbxbiometrics.com.
We hope you enjoyed learning a little about MBX-ID as we welcome them to the NACCU community!