New Member Highlight - CardExchange, Inc.
Date posted
November 2, 2021
NACCU New Member Highlight:
CardExchange, Inc.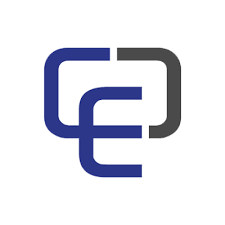 In this latest installment of our New Member Highlight, we catch up with Yasmin Oosterhof, Marketing Manager with new NACCU member CardExchange.

What is the exact name of your company?
CardExchange, Inc.
What does your company do?
CardExchange, Inc. is a leading software manufacturer of ID card issuance, design, production, and credential management desktop, and cloud SaaS solutions. CardExchange, Inc. provides solutions from entry-level to advanced technology solutions providing solutions for markets including education, corporate, healthcare, and government.s.
What products and services do you provide specifically to campus card operations?
CardExchange, Inc. offers a SaaS cloud solution for ID Card Management Systems, Digital ID, Photo Upload, Lifecycle Tracking, Card Design, and Card Production. From integration to unlimited back offices via our API, campus card status control, card design, and production we offer a comprehensive solution for campus cards.
Is there a new product or service you want to tell us about?
CardExchange® Cloud Suite is the newest product that provides a card management solution that allows campus card IT professionals to centralized data, business rules, workflows, card issuance. In addition, we have a student self-service portal app (iOS and Android), CardExchange® Stand, that allows students to upload a photo, activate, block, and access a digital ID. Built on the trusted Microsoft's Azure™ infrastructure, we offer a cloud Software as a Service (SaaS) solution advanced data security along with centralized data management in the cloud.

Learn more about CardExchange® Cloud Suite here: https://cardexchangesolutions.com/cardexchange-cloud
What are you hoping to gain from your NACCU membership?
CardExchange, Inc. would like to work closely with the Higher Education community to help universities in their strategy for an evolutionary way to manage card enrollment, card production, and card management. We are thrilled to join NACCU and we look forward to working with the members, providing secure identity management.
Learn more at https://cardexchangesolutions.com.
We hope you enjoyed learning a little about CardExchange, Inc. as we welcome them to the NACCU community!