The Catalyst for Funding a Move to Mobile Credential
Date posted
August 11, 2021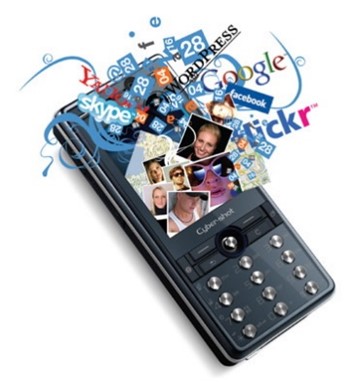 The quest to implement mobile credentials at Liberty University has been over five years in the making, but one which has always stopped short of final approval due to a lack of funding resources. Yes, the age-old dead stop of many a busted dream! Never in my wildest dreams did I imagine the long sought-after funding needed to catapult our move forward with mobile credentials would be made available through the disruption of COVID and CARES ACT HEERF funds.
As we all know, disruption loomed when COVID escalated last spring, and many of us in higher education scrambled to adjust and deliver services for an unexpected and abrupt ending to our spring semester. Those of us in the world of Campus IDs were certainly not exempt from this commotion, but rather found ourselves at the forefront of needing innovation and needing it quickly. Suddenly the Card Office became a bastion of interest and innovation on many fronts!!!
As the wheels began to turn, the quest for delivering services in a touchless environment prompted the need for card offices to issue cards without face-to-face interaction, accept handsfree payments via their campus card, provide services to those in quarantine, adhere to restrictions, deliver critical data requests, etc. Although some of us found the need to innovate via remote options, others were needed to be on-site to provide vital services. The rally began!! An amazing feat was witnessed throughout higher ed and the NACCU community through the adept efforts of dedicated essential personnel, responsive administration, and vendor provided solutions.
Here at Liberty University, we were fortunate enough to have previously implemented and refined an in-house photo upload application for provisioning our ID card, aka Flames Pass. Certainly, a win-win when it came to preparedness, but also one which presented the challenge of doing so remotely for all customers. We had also recently purchased and installed TruCredential (renamed Instant ID), never imagining our need for adapting to networked badge printing and ease of access via a web-based badging client. It was another unbeknownst yet timely upgrade.
Although our team remained on-site as an essential service, university administration jumped to the challenges of face-to-face encounters by providing PPE supplies, distancing stickers, shields to protect staff, and staff rotation. In a phased approach for rolling out mobile credential, administration was receptive to the placement of "tappers" throughout the University in preparation for the necessary touchless environment upon the anticipated return of students in the upcoming fall semester. Albeit a semester in which many factors were constantly in a state of flux, our acquisition of contactless readers for meal, spending, access, and attendance transactions, via CARES Act funding, provided the perfect avenue for our office to continue the pursuit of issuing mobile credentials through self-provisioning. The request was made, administration was receptive, the funding was available, and the nod was given!!! Indeed, the "Debbie dance of joy" ensued. J
But I must give credit to where credit is due! Specifically, those colleagues who were forerunners of the technology and paved the way of the burden of "proof". I would also be remiss not to acknowledge some of the corporate movers and shakers who worked tirelessly behind the scenes to ensure we could satiate the desires of our administration and utilize our preferred access control readers and system. It was an arduous journey to approval, but I know the students will be delighted to self-provision and use their mobile devices and the residential student experience will be much improved. The impact on operations has yet to be fully realized since we are just now entering the implementation phase with a soft rollout slated for Spring 2022, and the full rollout to residential students for Fall 2022. Indeed, "every cloud has a silver lining" does ring true when even the worst situations can result in some positive effect… a thought I never dreamed possible as we continue to traverse through the many travesties of COVID.
Deborah Nightingale is the current President of NACCU. She serves as Director of ID & Campus Services at Liberty University (VA).