The NACCU Listserv: This Blast from the Past can be a powerful tool for the future
Date posted
October 15, 2021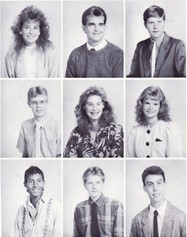 The first LISTSERV was developed in 1986 by an engineering student named Eric Thomas. His goal was to automate the management of email lists, and it was an idea that took off and has been used by organizations all over the globe.
Since then, there have been many attempts to move users toward modern technology, but sometimes simple is best. It's just so easy to have questions and answers come straight to your inbox without having to go to a website and login to find them.
If you are subscribed to the NACCU listserv, you already know what a valuable resource it is. Subscribers discuss current hot topics, ask each other for advice to manage equipment, processes, and policies, and share ideas to improve service and efficiency.
The NACCU listserv has consistently been the highest-rated resource according to our institutional members, due to the ability to get quick feedback, advice, or recommendations. If you aren't subscribed to the listserv, don't miss out any longer - subscribe now.
How to Subscribe:
It is easy to subscribe! Simply send an email to listmgr@naccu.org with subscribe in the body of the email, and you'll begin receiving listserv emails. You'll also receive a welcome email which will include a link to searchable past discussions.
OK, but we can't talk about listservs without talking about the one downside... all those emails! Don't worry - there are ways to manage them. You can set up a rule in Outlook that automatically files them to a sub-folder so you can read them at your convenience without them cluttering your inbox.
You may also choose to receive a digest format. If you'd like to subscribe using a daily or weekly digest format, please include that information in your subscription request.
Whether you are a long-time listserv subscriber, or just now learning about the NACCU listserv, access to your peers is an important feature of your NACCU membership, and we encourage you to take advantage of the opportunity to connect to the present and future through this technology from the past.
I'm here if you have questions! (That's me immediately below with my original, still-working Game Boy.)
Crystal Bazarnic, NACCU Marketing & Communications