Challenges for Mobile Deployment: Technology Research Survey Results
Date posted
October 29, 2021
Posted By Anthony Condo, Director of Central Services at Swarthmore College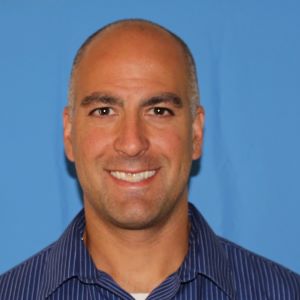 The transition to mobile credentials is a process that more institutions are beginning to investigate. It is a process that requires ensuring the correct infrastructure is in place, planning ahead for changes needed, and getting institutional buy-in. Needless to say, planning for this project and getting it off the ground, does not come without some challenges.
Recently, the NACCU Technology Research Committee conducted a survey on the challenges for mobile deployment. The survey was made available to NACCU Institutional members and in total, had 121 responses. In looking at some of the basic demographics of the respondents, the institutional enrollment ranged from under 5000 FTE to over 20000 FTE and 70% of the respondents were from public institutions, with 30% from private. For over 40% of the respondents, the card office reported up through Auxiliary Services, which accounted for the majority.
Where institutions currently are in the process of evaluating mobile credentials varies. While 18 of the institutions surveyed (15%) have already deployed mobile, 27 (22%) stated that they need to have it, with 51 (42%) saying it would be nice to have. There were 9 institutions (8%) who were only investigating mobile credentials because of COVID 19, and 16 (13%) who currently have no interest in making this transition. The timeframe of when institutions thought mobile credentials would be deployed also varied with 15 (12%) anticipating being ready in the next 12 months, 37 (31%) in 1-3 years, and 19 (16%) in 3-5 years. 23 respondents (19%) were unsure of when they felt mobile would be deployed and 2 respondents selected "never". Respondents were also asked what was the main role, if any, that COVID 19 had on their considerations to go mobile. The responses here were fairly evenly distributed, with 33 (27%) stating that it actually sped up support, 22 (18%) responding that it delayed support and 48 (40%) said that COVID 19 did not have an impact on considering the move to mobile.
Having the required infrastructure in place is a critical component to this process, and could, in itself, be the determining factor of whether or not this project gets off the ground. A clear understanding of your infrastructure requires assessing the current access control in place on campus as well as the types of readers currently deployed. With regard to an access control assessment, 49 institutions (40%) have already completed this process while 32 (27%) have not. 40 respondents (33%) stated that they did not know if an access control assessment had been completed. Respondents were also asked about their knowledge of current reader inventory on campus, and 65 (54%) reported as having an ongoing and accurate assessment, while 46 (38%) noted that some evaluation had been completed. 10 respondents (8%) had an unclear picture of the deployed readers at their institution. Multi-Factor Authentication is another infrastructure consideration for mobile deployment and the vast majority of respondents (79%) currently have this in place already. A question was asked with regard to the current percentage of iPhones on campus, as compared to other brands. Surprisingly, 62% of respondents did not have this information, but it was unclear whether the card office did not have access to this, or if the institution as a whole did not have this data.
Once there is an understanding of the current infrastructure, planning for this potential change needs to be evaluated. Two major components that need to be evaluated are the transaction system and any access control upgrades needed. The majority of respondents (82%) stated that they had no plans to upgrade or change their transaction system with 18% stating that they had intentions of changing within the next 3 years. If an update of the access control system is required, this can be a huge undertaking. Respondents were asked what would be the biggest challenge to planning for access control upgrades. For the majority of institutions (69%), it was due to a lack of funding. Lack of leadership interest or understanding was the second biggest challenge with 20% selecting this reason. Lack of knowledge of current and needed infrastructure was also reported by 11% of respondents.
Usually, the last major hurdle to overcome for mobile deployment is getting buy-in from the leadership at your institution. There will need to be a clear understanding of the value that adding a mobile credential will bring. This will obviously vary by institution, but most respondents (69%) selected innovation as at least one value factor. Easier identity management, management of COVID concerns, and attraction/retention of students also appeared to be significant value factors. It was apparent that what decision makers needed the most to give the green light was a cost analysis and ROI of making this technological investment.
When asked the general question about the biggest obstacle to migration, there was a close consensus regarding infrastructure upgrades, recurring costs of credentials, project management and support, access management upgrade and overall leadership buy-in. The results of this survey seem to clearly indicate that careful consideration and planning must be in place in order to make the migration to mobile.
Anthony Condo is currently a member of the NACCU Technology Research Committee. He has been at Swarthmore College since 2016 and currently serves as the Director of Central Services, overseeing the OneCard Office, Post Office, and Fleet Management.