Brigham Young University Presented with NACCU's 2022 Best Video Award
Brigham Young University Presented with NACCU's 2022 Best Video Award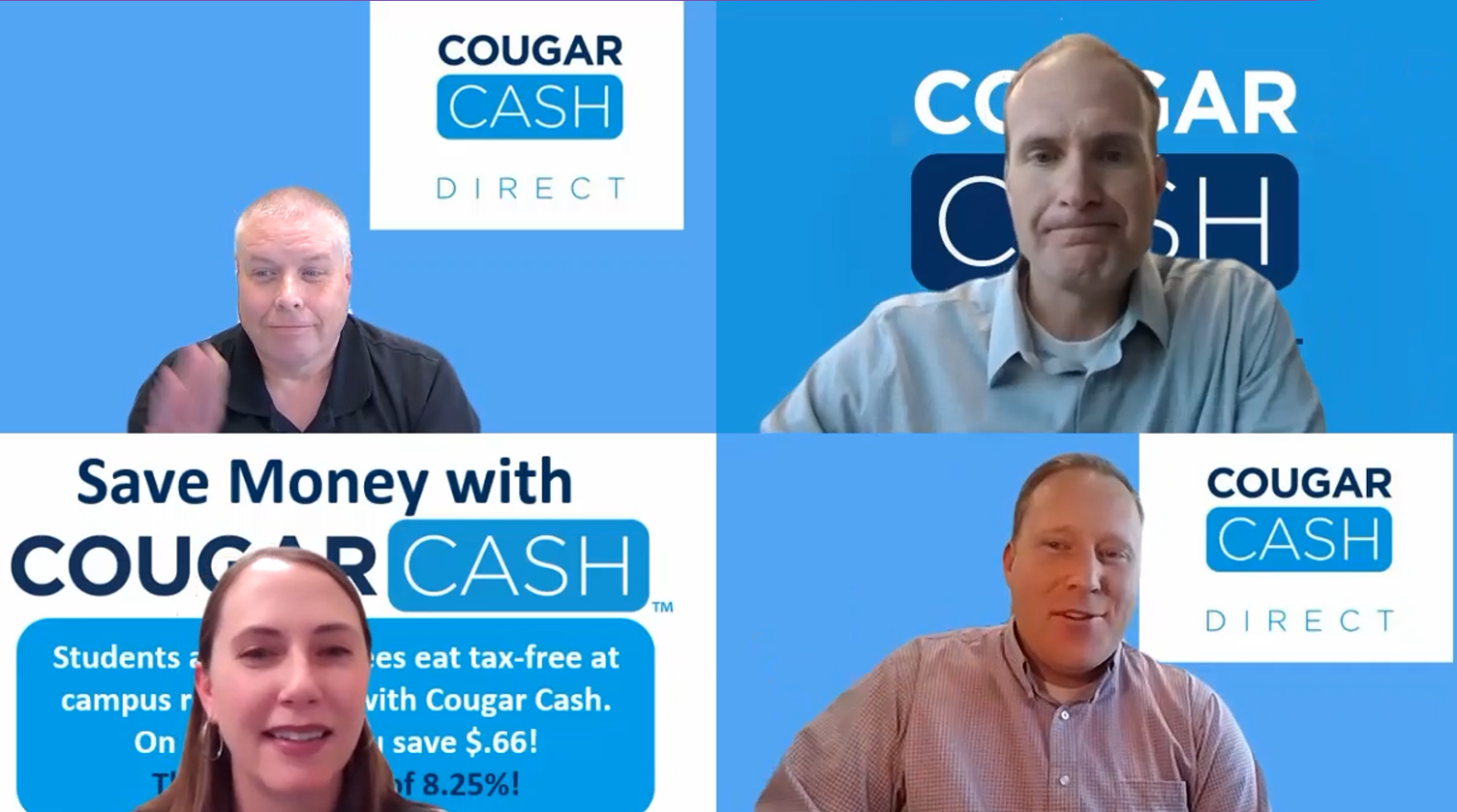 Phoenix, AZ – May 6, 2022 – NACCU is proud to announce that Brigham Young University has been presented with the NACCU 2022 Best Video Award. NACCU Awards Chair Lynn Ernsting announced the award recipient during the NACCU 2022 Awards Luncheon event on April 27, 2022.
The NACCU Best Video Award recognizes an institution's use of video to communicate the purpose and intent of the card center. It may promote use of the campus card and other related technology. This award recipient is selected by NACCU member vote.
"We are so grateful to win the NACCU 2022 Best Video Award," said Rachel Engler, BYU ID Center Manager. "We had a lot of fun making this video and we learned some things along the way." Rachel, along with Jon Hardy, Cougar Cash Application Manager, Dane Larsen, Treasury Services Manager, and John Leatherwood, Assistant Treasurer, accepted the award virtually.
NACCU congratulates Brigham Young University as the recipient of the NACCU 2022 Best Video Award.
Watch the award-winning video at https://youtu.be/jGYIEVG7JRI.
About NACCU
NACCU provides members access to a network of campus identification and transaction system resources to integrate and streamline campus operations, and enhance the student experience. NACCU's mission is to advance the position of higher education transaction and identity systems through professional development and leadership opportunities for its members to stay current in an ever-changing environment.