Coastal Carolina University Presented with NACCU's 2018 Best Card Design Award
Coastal Carolina University Presented with NACCU's 2018 Best Card Design Award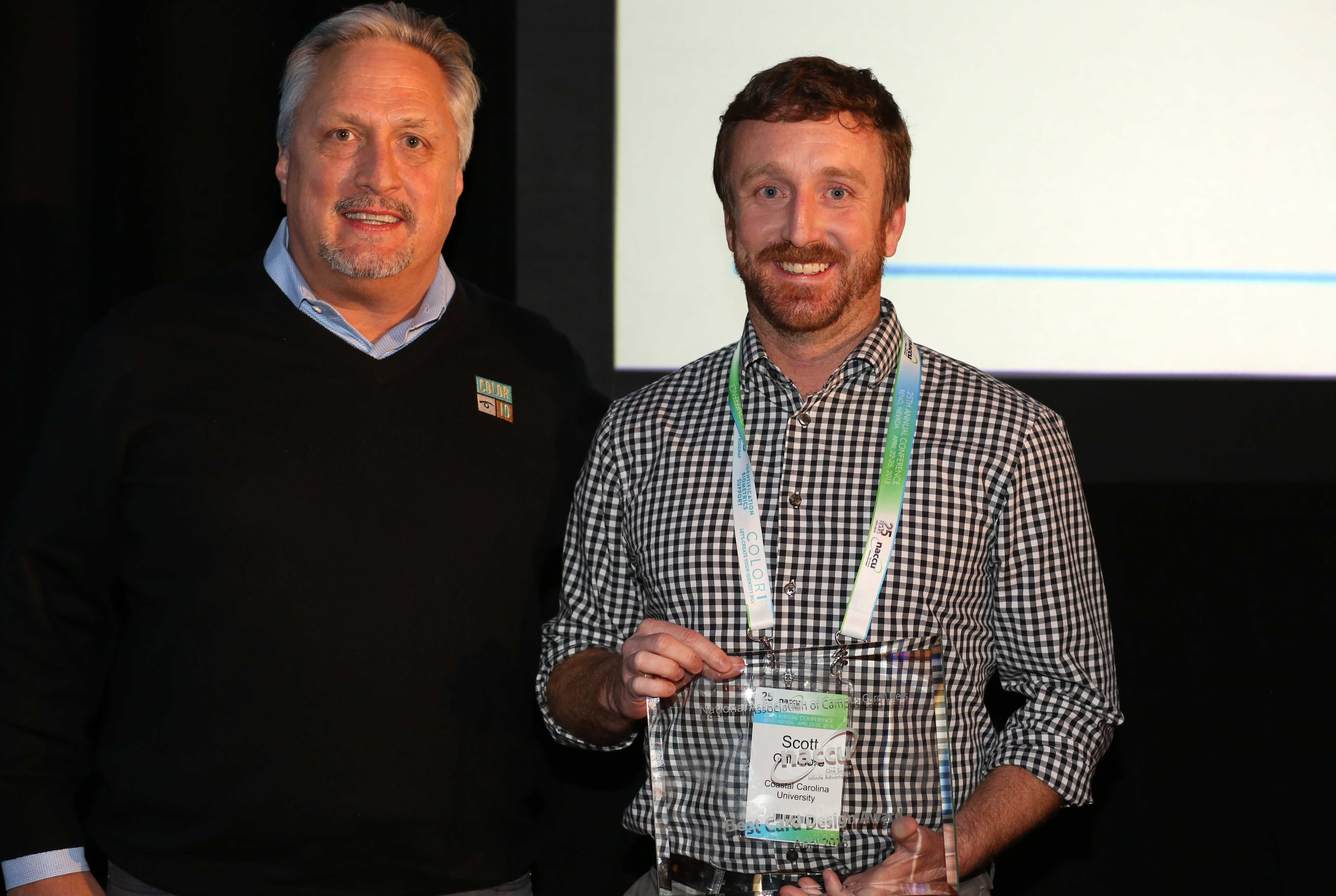 Phoenix, AZ – May 14, 2018 – Coastal Carolina University's CINO card received the 2018 NACCU Best Card Design Award during the 25th Annual NACCU Conference in Reno on April 25, 2018. Scott Gallimore accepted the award from ColorID's Danny Smith.
The NACCU Best Card Design Award, sponsored by ColorID, is presented to the institution who is first selected as one of five finalists by the Awards Committee based on a grading matrix, then receives the most votes from NACCU members prior to and during the NACCU Annual Conference.
The CINO card was redesigned four years ago, then updated in Summer 2017 to include an expiration date. The purpose of the initial redesign was to update the card's graphics to make it coherent with the university's branding.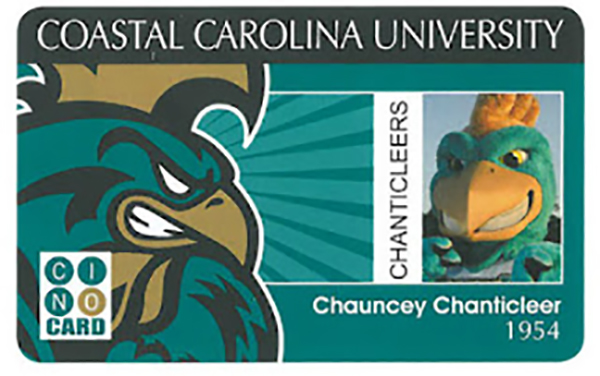 NACCU congratulates Coastal Carolina University as the recipient of the 2018 NACCU Best Card Design Award.
About NACCU
NACCU provides members access to a network of campus identification and transaction system resources to integrate and streamline campus operations, and enhance the student experience. NACCU's mission is to advance the position of higher education transaction and identity systems through professional development and leadership opportunities for its members to stay current in an ever-changing environment.
About ColorID
Over the past 19 years, ColorID has become a highly recommended supplier of security, identification, access control, biometrics and support solutions. Though primarily focused on specific North American markets, ColorID also provides these solutions to organizations around the world. The company's highly knowledgeable and customer-focused sales and product management teams help customers select the best products and services from well-known and innovative manufacturers to meet their requirements. Learn more at www.ColorID.com