Illinois State University Presented with NACCU's 2023 Best Card Design Award
Date posted
April 28, 2023
Illinois State University Presented with NACCU's 2023 Best Card Design Award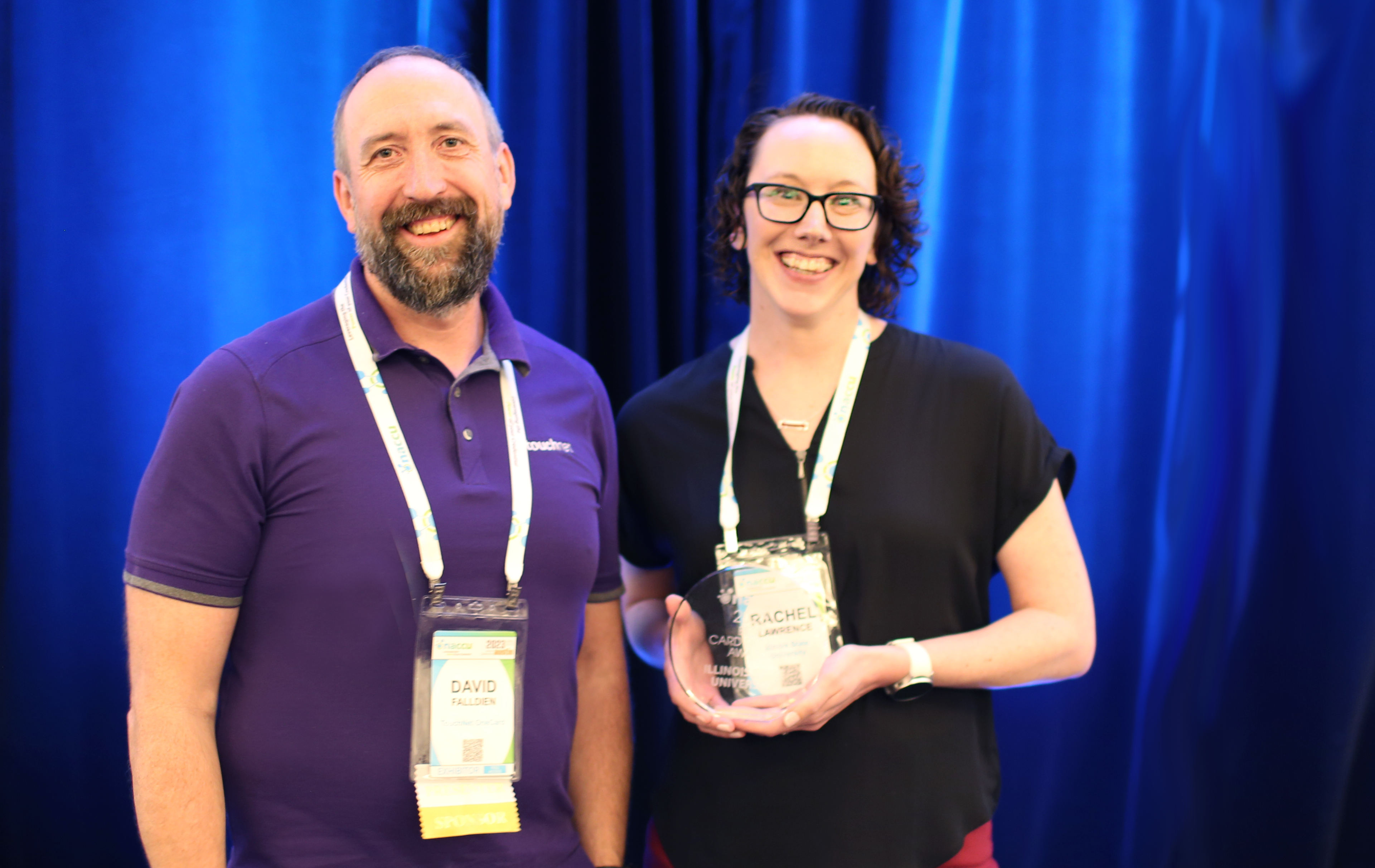 Phoenix, AZ – April 28 , 2023 – NACCU is proud to announce that Illinois State University is the recipient of the NACCU 2023 Best Card Design Award. David Falldien, Manager of Sales Engineering with NACCU Champion Sponsor TouchNet, announced the award recipient at the Awards Luncheon during the NACCU 2023 Annual Conference in Austin on April 19, 2023. Rachel Lawrence, the Redbird Card Office Manager, accepted the award on behalf of the university.
The NACCU Best Card Design Award is presented annually for the submission which receives the most votes from NACCU members. Voters are asked to consider the visual impact, creativity and representation of the institution when judging the card designs.
The Redbird Card Office worked with the University Marketing & Communications department to come up with the new layout and design. Once design elements were decided, an email was sent to all students and staff to vote for their favorite of four campus images, which led to the award-winning design.
NACCU congratulates Illinois State University as the recipient of the NACCU 2023 Best Card Design Award.
About NACCU
NACCU connects campus identification and transaction system professionals with resources to streamline campus operations and enhance the student experience. NACCU's mission is to advance the position of higher education transaction and identity systems through professional development and leadership opportunities for its members to stay current in an ever-changing environment.